Hotpoint CS1A250HFA Chest Freezer
£284.99
250 litre Chest Freezer with A++ Energy Efficiency
Can tolerate cold garage locations
Dimensions: 916(H) x 1010 (W) x 700(D) mm
White finished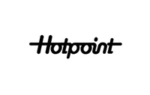 In stock
250 litre Chest Freezer with A++ Energy Efficiency
Can tolerate cold garage locations
Dimensions: 916(H) x 1010 (W) x 700(D) mm
White finished
Hotpoint CS1A250HFA Chest Freezer
Boasting an A+ energy rating, the CS1A250HFA provides 250 litres of freezer space,
while being very economical to run.
Put the CS1A250HFA in any shed, garage or outbuilding and it will keep your food
at the right temperature without compromising on performance.
The chest freezer features a high-temperature warning lighting to alert you
that the temperature may be too high. It also lets you know if you've left the
door open – saving energy and keeping your food perfectly frozen.
It's easy to find what you're looking for thanks to the freezer's bright LED
lights. The front mounted controls also let you set the ideal temperature and
change settings when you need to.
Thanks to its size, the freezer is ideal for storing larger foods, but you
can also keep smaller items to hand using the convenient wire basket.
Free up space in your kitchen and take advantage of extra outside storage with
the Chest Freezer.
Energy efficiency: A+
Type: Chest
Colour: White
Defrost type: Manual defrost
Net capacity freezer: 250 Litres
Number of compartments: 1 Basket
Manufacturer's guarantee: 10 Years Parts & 1 Year Labour
Hinges: Back
Suitable for outbuildings: Yes
Height: 916 mm
Width: 1010 mm
Depth: 700 mm
Delivery Details
This product's shipping category is standard. Please refer to the table below for an approximate delivery cost.
Note that we are engineers as well as retailers, so if you also need fitting or disposal services we are far cheaper than AO or Curry's (and much more reliable)!
Collect
(incl. own courier)
Light
Standard
Heavy
Local
Free
£6.99
£11.99
£29.99
East Midlands
Free
£9.99
£14.99
£34.99
British Mainland
Free
Enquire
Enquire
Collect Only
Other Destinations
Free
Collect Only
Collect Only
Collect Only
Per Extra Item
Free
Free
Free
Free
Important Notice! Shipping charges are for time and mileage, so if you also want us to fit your new appliance and dispose of an old one, please telephone to order the extra services before the delivery! Otherwise the engineer won't have time and there will be extra cost and delay in calling back. Fitting tariffs are here - Fitting & Other Services.