Hotpoint CS1A400HFMFA Chest Freezer
£329.99
White
A+ Energy rated
390 litres capacity (21 shopping bags)
Quick Freeze
H91.6 x W140.5 x D69.8 cm
45 hours safe storage on power fail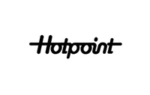 In stock
White
A+ Energy rated
390 litres capacity (21 shopping bags)
Quick Freeze
H91.6 x W140.5 x D69.8 cm
45 hours safe storage on power fail
Hotpoint CS1A400HFMFAUK Chest Freezer
White. A+ Energy rated. 390 litres capacity (21 shopping bags). Quick Freeze. H91.6 x W140.5 x D69.8 cm. 45 hours safe storage on power fail.
You'll have plenty of space for storing lots of frozen food with this good sized chest freezer from Hotpoint. It's 390 litre capacity is approximately equal to 21 shopping bags of groceries, so there'll be plenty of space for stocking up on crucial supplies and luxuries. The A+ efficiency rating guarantees that this chest freezer will also be cheap to run. The excellent insulation is also attested by the safe storage period – if the power failed for any reason your groceries would stay frozen for approximately 45 hours. That's pretty good and plenty of time to make arrangements to fix the problem or rescue your food.
When you arrive home with a car full of groceries that are beginning to warm up, this freezer has an automatic quick freeze mode. It detects that warmer items have been inserted and goes into a quiet overdrive to bring their temperature down as quickly as possible – locking in maximum freshness. On the top of the freezer rests a Flexi Rack to exapnd your storage options with an area that will always keep your most used or smaller items handy at the top. Great for a few after dinner ice creams!
Chest Freezer Specifications
Dimensions (cm) – H91.6 x W140.5 x D69.8
Counterbalanced Lid Yes
Display Type Yes
Energy Rating A+
Freezer Capacity (Net) 390 Litres
Freezer Star Rating 4
Frost Free Freezer No
Hinge Position Back
Interior Light Yes
Manufacturer Warranty 1 Year
Noise Level 42 dB
Number of Compartments (Freezer) 1
Open Door Alert No
Required Room Temperature 10 to 43 °C
Temperature Warning Light Yes
Weight 49.9 Kg
Flexi Rack Yes
FrostAway Yes
Super Fast Freezing Yes
Ice Cube Tray No
Manual Defrost Yes
Number Of Freezer Baskets 1
Annual Energy Cost Based On 15.40p/Unit £49.13
Power Failure Safe Storage 45 Hours
Annual Energy Consumption 319 Kwh
Dimensions With Packaging (H)96.2 x (W)143.7 x (D)76.6 cm
Weight With Packaging 51.5 Kg
Delivery Details
This product's shipping category is standard. Please refer to the table below for an approximate delivery cost.
Note that we are engineers as well as retailers, so if you also need fitting or disposal services we are far cheaper than AO or Curry's (and much more reliable)!
Collect
(incl. own courier)
Light
Standard
Heavy
Local
Free
£6.99
£11.99
£29.99
East Midlands
Free
£9.99
£14.99
£34.99
British Mainland
Free
Enquire
Enquire
Collect Only
Other Destinations
Free
Collect Only
Collect Only
Collect Only
Per Extra Item
Free
Free
Free
Free
Important Notice! Shipping charges are for time and mileage, so if you also want us to fit your new appliance and dispose of an old one, please telephone to order the extra services before the delivery! Otherwise the engineer won't have time and there will be extra cost and delay in calling back. Fitting tariffs are here - Fitting & Other Services.