Iceking Chest Freezer CFAP203W 203 litres
£184.99
Great value for money chest freezer with thermostats and LED indicators
Comes in white and the dimensions are 845mm height
940mm width
550mm deep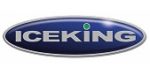 In stock
Great value for money chest freezer with thermostats and LED indicators
Comes in white and the dimensions are 845mm height
940mm width
550mm deep
Iceking CFAP203W 200 litre Chest Freezer
Great value for money chest freezer with thermostats and LED indicators. Comes in white and the dimensions are 845mm in height, 940mm in width, and 550mm in depth.
Delivery Details
This product's shipping category is standard. Please refer to the table below for an approximate delivery cost.
Note that we are engineers as well as retailers, so if you also need fitting or disposal services we are far cheaper than AO or Curry's (and much more reliable)!
Collect
(incl. own courier)
Light
Standard
Heavy
Local
Free
£6.99
£11.99
£29.99
East Midlands
Free
£9.99
£14.99
£34.99
British Mainland
Free
Enquire
Enquire
Collect Only
Other Destinations
Free
Collect Only
Collect Only
Collect Only
Per Extra Item
Free
Free
Free
Free
Important Notice! Shipping charges are for time and mileage, so if you also want us to fit your new appliance and dispose of an old one, please telephone to order the extra services before the delivery! Otherwise the engineer won't have time and there will be extra cost and delay in calling back. Fitting tariffs are here - Fitting & Other Services.