Indesit OS1A250H Chest Freezer
£264.99
White chest freezer with capacity of 251 litres
Counterbalanced lid
Internal light
Internal LED lightiing
A+ Energy Efficiency
Outbuilding safe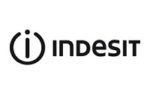 In stock
White chest freezer with capacity of 251 litres
Counterbalanced lid
Internal light
Internal LED lightiing
A+ Energy Efficiency
Outbuilding safe
Indesit OS1A250H Chest Freezer

White chest freezer with capacity of 251 litres. Counterbalanced lid. Internal light.Internal LED lightiing. A+ Energy Efficiency. Outbuilding safe.

Stock up on more family favourites with this generous 251 litre capacity chest freezer. Customer reviews of this chest freezer are positive across the board for its ease of use, whisper quiet running, fast cooling and sturdy build quality. Unlike many freezers and other types of refrigeration appliance this chest freezer is safe to locate into a garage or other outbuilding if you want to because it is more tolerant of its environmental temperature range.

Prevent your frozen goods from partially defrosting when adding new items when you use the super freeze function that rapidly freezes your goods, which is especially useful for unpacking the weekly shop.

A notably simple and easy to use chest freezer. Not difficult to reach in or to see what you are doing thanks to the very useful LED lighting, which activates as soon as the appliance lid is opened. You don't have to worry about holding up a heavy lid as it is counterbalanced to remain in any position you leave it in, which will also prevent potential accidents and hand injuries. On closing, the lid also carefully seals itself firmly closed.

Stock up on more favourites for the whole family and make less trips to the supermarkets when you maximise the generous 250 litre capacity on offer.

You can also store food efficiently and make savings on your household utility bills as this appliance features an A+ energy rating, which is both kind to your pocket, via lower electricity bills, and to the environment due to its lower energy consumption.
White Chest Freezer Specifications
Capacity: 251 litres
91.6 x 101 x 69.8 cm (H x W x D)
Manual defrost
Suitable for outbuildings
Fast freeze
Manufacturer's guarantee – 1 year labour
– 10 years parts
Energy efficiency rating A+
Annual energy consumption 248 kWh
Storage volume 251 litres
Suitable for outbuildings Yes
Climate class SN – T
Optimum ambient temperature range 10 – 43°C
Noise level 42 dB(A)
Colour / Finish White
FREEZER INTERIOR
Compartments Basket x 1
Interior light LED
Freezer gross capacity 255 litres
FREEZER FUNCTIONS
Freezer star rating ****
Defrosting Manual
Fast freeze function Yes
Power failure safe-storage time 45 hours
Freezing capacity 18 kg / 24 hours
CONTROLS
Digital display No
Thermostat Single
SAFETY FEATURES
Temperature warning Visual
Open door warning No
Child lock Yes
Lockable lid Yes
Counterbalanced lid Yes
ENVIRONMENTAL
CFC free Yes
HFC free Yes
GENERAL
Flat back design Yes
Box contents Indesit OS1A250H Chest Freezer
Dimensions 916 x 1010 x 698 mm (H x W x D)
Boxed dimensions 962 x 1042 x 766 mm (H x W x D)
Weight 38.7 kg
Delivery Details
This product's shipping category is standard. Please refer to the table below for an approximate delivery cost.
Note that we are engineers as well as retailers, so if you also need fitting or disposal services we are far cheaper than AO or Curry's (and much more reliable)!
Collect
(incl. own courier)
Light
Standard
Heavy
Local
Free
£6.99
£11.99
£29.99
East Midlands
Free
£9.99
£14.99
£34.99
British Mainland
Free
Enquire
Enquire
Collect Only
Other Destinations
Free
Collect Only
Collect Only
Collect Only
Per Extra Item
Free
Free
Free
Free
Important Notice! Shipping charges are for time and mileage, so if you also want us to fit your new appliance and dispose of an old one, please telephone to order the extra services before the delivery! Otherwise the engineer won't have time and there will be extra cost and delay in calling back. Fitting tariffs are here - Fitting & Other Services.