Hoover HCE116NN 60cm Black Cooker Hood
£124.99
Extraction rate 525 m3/hr
Adjustable height 700-1080mm
Width 600
Depth 500
Max noise 67dB
Black finish
C energy efficiency
Charcoal filter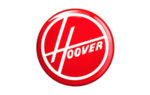 In stock
Extraction rate 525 m3/hr
Adjustable height 700-1080mm
Width 600
Depth 500
Max noise 67dB
Black finish
C energy efficiency
Charcoal filter
Hoover HCE116NN 60cm Black Cooker Hood
Extraction rate 525 m3/hr. Adjustable height 700-1080mm. Width 600, Depth 500. Max noise 67dB. Black finish. C energy efficiency. Charcoal filter
This extractor provides maximum power and an eye-catching modern design. Despite its modest dimensions it still has an impressive power to shift and filter air (525 cubic metres of air every hour) but reasonable quiet – with a maximum noise output, at full boost, of only 67dB. It is also relatively economical to run and has been awarded a C rating for energy efficiency.
You can fit this extractor either to filter and recirculate air or to remove it from the building. A charcoal filter is included for the former option. If you want full extraction you will also need a fixing kit for attachment to your venting.
FULL TOUCH CONTROL
Again, functional ease of use and clean modern aesthetics are combined. Hoods are an eye-catching centrepiece in any kitchen and need to be in line with the latest fashion trends. As well as helping to create a home to be proud of, modern kitchen design will enhance the value of your home when you decide to sell.
PERIMETRAL FILTERS
With perimetral extraction technology, the filter improves air quality by conducting smoke and steam along the perimeter of the hood, slowing down its speed in the process so that the filtering can be more effective and achieve a more thorough result. This extractor is easily powerful enough for a large kitchen.
LED LIGHTING
LED lighting serves several purposes. It adds a glamorous modernistic touch to the whole kitchen or dining area. At the same time it is cheap to run, low maintenance, and provides additional focused lighting over both the cooking and food preparation areas. LEDs consume 90% less energy and last longer than conventional bulbs would.
IMPROVED ENERGY EFFICIENCY
Kitchen extractors are one of the most difficult appliances to make energy efficient and very few achieve better than an E rating. By utilising modern know-how Hoover have managed to achieve ratings between A and D for most of their extractors – saving you money on those electricity bills and helping you do your bit for the environment.
60cm Black Cooker Hood Specifications
Colour Black
Number of Speeds 3
LED Lights Yes
Number of Lights 2
Dishwasher Proof Stainless Steel Grease Filters Yes
Number of Grease Filters 2
Non Return Flap Yes
Dual Action Fan Yes
TECHNICAL INFORMATION
Energy Efficiency Class C
Grease Filter Efficiency Class C
Lighting Efficiency A
Noise Level (dB) 67 (Booster Setting) 67
Annual Energy Consumption (kWh) 66.9
Maximum Extraction Capacity (m³/h) – 525
Recommended Height Above Electric Hobs (mm) 50
Recommended Height Above Gas Hobs (mm) 70
OPTIONAL EXTRAS
Ducting Kit Diameter (mm) 150mm
DIMENSIONS
Width (mm) 600
PRODUCT DIMENSIONS
Height (mm) 700-1080
Width (mm) 600
Depth (mm) 500
GUARANTEE
10 years parts and 1 year labour
Delivery Details
This product's shipping category is light. Please refer to the table below for an approximate delivery cost.
Note that we are engineers as well as retailers, so if you also need fitting or disposal services we are far cheaper than AO or Curry's (and much more reliable)!
Collect
(incl. own courier)
Light
Standard
Heavy
Local
Free
£6.99
£11.99
£29.99
East Midlands
Free
£9.99
£14.99
£34.99
British Mainland
Free
Enquire
Enquire
Collect Only
Other Destinations
Free
Collect Only
Collect Only
Collect Only
Per Extra Item
Free
Free
Free
Free
Important Notice! Shipping charges are for time and mileage, so if you also want us to fit your new appliance and dispose of an old one, please telephone to order the extra services before the delivery! Otherwise the engineer won't have time and there will be extra cost and delay in calling back. Fitting tariffs are here - Fitting & Other Services.