Indesit UHPM63FCSX Chimney Cooker Hood
£119.99
60cm width
Stainless Steel
3 Speeds
2 Integral Lights
2 Grease Filters
E energy Rating
Slider controls
393 m3/hr extraction (max)
70 dB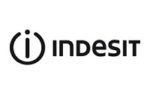 In stock
60cm width
Stainless Steel
3 Speeds
2 Integral Lights
2 Grease Filters
E energy Rating
Slider controls
393 m3/hr extraction (max)
70 dB
Indesit UHPM63FCSX Chimney Cooker Hood

60cm width. Stainless Steel. 3 Speeds. 2 Integral Lights. 2 Grease Filters. E energy Rating. Slider controls. 393 m3/hr extraction (max). 70 dB

This is a modern chimney coooker hood in a stainless steel finish and it has a very decent maximum extraction rate of 393 m3 per hour. The dimensions suit it for installation over a hob or cooker 50-60cm in width (standard). It needs attaching to a wall.

This chimney cooker hood provides you with two attractive and useful integral LED lights and provides slider controls for you to select the speed of operation you want. At the top speed the maximum noise level is 70 dB. You can install this chimney cooker hood to either filter and recirculate air (using carbon filters. One is included but they should be changed regularly to maintain full benefits), or to remove it from the buiolding via a vent if available. The appliance also includes two ordinary grease filters – which are washable.

Indesit provide a guarantee for one year parts and labour and another nine years parts only.

These Hotpoint WD714IX 60cm Built In Warming Drawers are particularly popular with busy bakers – they are a safe place to leave dough to prove or to keep pies from the oven warm for serving, to thaw things out, or just to heat up cold plates while they wait for the food to be ready. They are also perfect for pre-heating pots, pans and coffee cups.

Whatever you use them for they certainly help make your kitchen look stylish and professional. The Hotpoint Warming Drawer WD714IX comes in a sleek stainless steel finish, and with a 60cm width will slot effortlessly into any modern kitchen space.
Chimney Cooker Hood Specifications
E energy Rating
Vented or recirculating installation
Stainless Steel
3 Speeds
2 Grease Filters
2 Low consumption x 28 watt lights
Max Noise level 70dB
Output 393 m³/h3
Speeds to choose from by Slider Controls
Charcoal filter (for recirculating)
Product Dimensions (HxWxD) 1060 x 600 x 450 mm
Delivery Details
This product's shipping category is light. Please refer to the table below for an approximate delivery cost.
Note that we are engineers as well as retailers, so if you also need fitting or disposal services we are far cheaper than AO or Curry's (and much more reliable)!
Collect
(incl. own courier)
Light
Standard
Heavy
Local
Free
£6.99
£11.99
£29.99
East Midlands
Free
£9.99
£14.99
£34.99
British Mainland
Free
Enquire
Enquire
Collect Only
Other Destinations
Free
Collect Only
Collect Only
Collect Only
Per Extra Item
Free
Free
Free
Free
Important Notice! Shipping charges are for time and mileage, so if you also want us to fit your new appliance and dispose of an old one, please telephone to order the extra services before the delivery! Otherwise the engineer won't have time and there will be extra cost and delay in calling back. Fitting tariffs are here - Fitting & Other Services.