Indesit RI861X Rimless Ceramic Hob
£149.99
Black Ceramic Glass
4 Cooking Zones
Side Knob Controls
Dimensions: (H)46x(W)580x(D)510
Residual heat indicator
Bevelled edges sit flush to worktop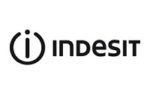 In stock
Black Ceramic Glass
4 Cooking Zones
Side Knob Controls
Dimensions: (H)46x(W)580x(D)510
Residual heat indicator
Bevelled edges sit flush to worktop
Indesit RI861X Rimless Ceramic Hob
Black Ceramic Glass. 4 Cooking Zones. Side Knob Controls. Dimensions: (H)46x(W)580x(D)510. Residual heat indicator. Bevelled edges sit flush to worktop.
You'll be able to cook delicious meals every time with this ceramic hob from Indesit, and even have time to put your feet up afterward thanks to its easy clean black ceramic surface. The handy residual heat indicator will show you when the hob has cooled down enough to safely wipe up any mess.
Four heating zones in its standard full width (it's just under 60cm wide) mean you'll have plenty of space for preparing all your dishes without them queuing up saucepans waiting for space on the hob. Having a bit of elbow room relieves the stress of cooking – especially on those important family occasions when you want to prepare a multi-course and multi-dish meal for a family gathering. You'll notice the difference!
You'll find you have plenty of control over hob temperatures thanks to the easy-to-use knob controls, which are located to the right hand side of the hob. That will definitely help you get nice soft crepes instead of doorstop pancakes black on one side (you know the ones I mean). And that stylish glass surface will look great in any kitchen (even if you never use it).
Rimless Ceramic Hob Specifications
Black Ceramic Glass
4 Cooking Zones.
Side Knob Controls.
Dimensions: (H)46x(W)580x(D)510
Weight:8kg
ENERGY & PERFORMANCE INFORMATION :
Left Front Zone – Power (W) 1200W
Left Rear Zone – Power (W) 1700W
Right Front Zone – Power (W) 1700W
Right Rear Zone – Power (W) 1200W
ELECTRICAL REQUIREMENTS :
Supply Frequency 50/60
Supply Voltage 220-230
Six power levels for precise cooking temperatures
Residual heat indicator for safety and peace of mind
Easy to wipe clean surface
Bevelled edge sits flush with your work surface
10 Year parts guarantee (1 year labour)
Delivery Details
This product's shipping category is light. Please refer to the table below for an approximate delivery cost.
Note that we are engineers as well as retailers, so if you also need fitting or disposal services we are far cheaper than AO or Curry's (and much more reliable)!
Collect
(incl. own courier)
Light
Standard
Heavy
Local
Free
£6.99
£11.99
£29.99
East Midlands
Free
£9.99
£14.99
£34.99
British Mainland
Free
Enquire
Enquire
Collect Only
Other Destinations
Free
Collect Only
Collect Only
Collect Only
Per Extra Item
Free
Free
Free
Free
Important Notice! Shipping charges are for time and mileage, so if you also want us to fit your new appliance and dispose of an old one, please telephone to order the extra services before the delivery! Otherwise the engineer won't have time and there will be extra cost and delay in calling back. Fitting tariffs are here - Fitting & Other Services.