Montpellier MAB2030R Under Counter Mini Retro
This is Montpellier's very popular Mini Retro Under Counter Fridge Freezer. It's available in either Red or Black but this model number refers to the Red version: the black version is also available as the MAB2030K. This appliance comes with a 2 Year Guarantee. This is the kind of elegant appliance you might happily install into a bedroom or bedsit as a back-up device or beer cooler, but its is also more than capable of serving as the main fridge and freezer for a single person, couple or small family. The total capacity is decent at 89 litres. There is a very cool can-dispenser for chilled drinks designed into the door (see the additional photo at the bottom of this page). The units performance is excellent with an A+ for energy efficiency and Montpellier have a good record for reliability, underwritten by a 2 year guarantee.
Under Counter Mini Retro
89 Ltr Capacity
In-Door Can Dispenser
Icebox Freezer
2 Colours Available
Height : 835mm
Width : 486mm
Depth : 436mm
? Download the specifications from Montpellier here Download the Instruction Manual from Montpellier here
KEY FEATURES

2 YR Guarantee

Retro Style

89 Litre Total Capacity

2 Colour Options
SPECIFICATION
| | |
| --- | --- |
| Theme | Retro |
| Capacity fridge Net (l) | 60 |
| Capacity freezer Net (l) | 26 |
| Split | 30/70 |
| Frost Free System | No |
| No of shelves | 2 |
| No of Compartments in Freezer | 1 |
| Noise Level | 42db |
| Interior Light | Yes |
| Bottle Storage | Yes |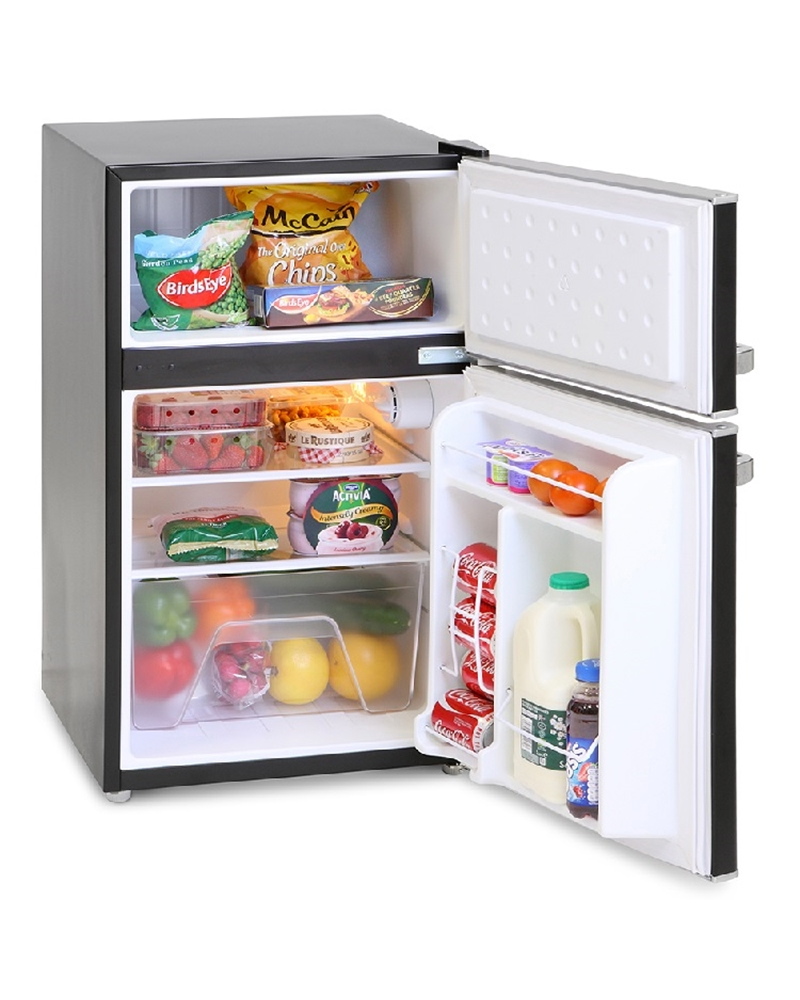 Delivery Details
This product's shipping category is standard. Please refer to the table for an approximate delivery cost.
Collect
(incl. own courier)
Light
Standard
Heavy
Local
Free
£6.99
£11.99
£29.99
East Midlands
Free
£9.99
£19.99
£34.99
British Mainland
Free
Enquire
Enquire
Collect Only
Other Destinations
Free
Collect Only
Collect Only
Collect Only
Per Extra Item
Free
£3.99
£4.99
£14.99