Montpellier MS171W Fridge Freezer
£279.99
50/50 Split
143 litre fridge plus 103 litre freezer
A+ energy ratings
Height (cm) : 170.0
Width (cm) : 54.5
Depth (cm) : 61.0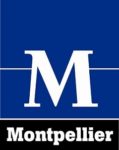 In stock
50/50 Split
143 litre fridge plus 103 litre freezer
A+ energy ratings
Height (cm) : 170.0
Width (cm) : 54.5
Depth (cm) : 61.0
Montpellier MS171W Fridge Freezer
50/50 Split. 143 litre fridge plus 103 litre freezer. A+ energy ratings. Height (cm) : 170.0. Width (cm) : 54.5. Depth (cm) : 61.0
This white upright fridge freezer from Montpelier is up to their usual good value standards. The upper fridge compartment is supplied with two height adjustable shelves and a third in a fixed position over the salad crisper drawer.
Adjustable shelves mean that you can cater for unusually large items when you need to – such as your Christmas roast.
All shelves are made of easy-ro-wipe-clean safety glass. Storage for bottles and smaller items is provided via three door storage balconies.
The freezer compartment provides an ample 103 litres of space for frozen items – dividing them between four tidy storage drawers. Again, each drawer can easily be removed completely to make loading or cleaning easier, or even to accommodate an extra high item.
The appliance also provides asjustable temperature control.
This is a 1.7 metre high fridge freezer, and with a width of just under 55cm is intended for a typical full-width appliance space leaving a couple of centimetres each side – which manufacturers recommend. The front legs can be adjusted to accommodate an uneven floor and the doors can be reversed to open the other way round if it will make it easier to access in a tight space.
All-in-all, a standard white fridge freezer easily large enough for the typical family, and one that can be relied upon.
Frodge Freezer Specifications
Colour: White
Fridge Capacity (Ltr) : 143
Fridge Shelves: 3
Adjustable Shelves: 2
Fridge Door Compartments: 3
Freezer Capacity (Ltr): 103
Freezer Drawers : 4
Frost Free : No
Reversible Doors: Yes
Manufacturer Warranty : 2 Year Labour/2 Year Parts
Energy Rating: A+
Annual Energy Consumption(KWh): 252
Noise Level dB(A): 42
Height (cm) : 170.0
Width (cm) : 54.5
Depth (cm) : 61.0
Delivery Details
This product's shipping category is standard. Please refer to the table below for an approximate delivery cost.
Note that we are engineers as well as retailers, so if you also need fitting or disposal services we are far cheaper than AO or Curry's (and much more reliable)!
Collect
(incl. own courier)
Light
Standard
Heavy
Local
Free
£6.99
£11.99
£29.99
East Midlands
Free
£9.99
£14.99
£34.99
British Mainland
Free
Enquire
Enquire
Collect Only
Other Destinations
Free
Collect Only
Collect Only
Collect Only
Per Extra Item
Free
Free
Free
Free
Important Notice! Shipping charges are for time and mileage, so if you also want us to fit your new appliance and dispose of an old one, please telephone to order the extra services before the delivery! Otherwise the engineer won't have time and there will be extra cost and delay in calling back. Fitting tariffs are here - Fitting & Other Services.