Hotpoint CTF55K Black Fridge with ice-box
£239.99
Black
16 litre Ice Box
113 litre fridge
A+ rated
2 shelves
3 door balconies
1 salad crisper
Reversible door
Height 850 x width 553 x depth 584 mm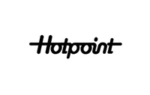 Out of stock
Black
16 litre Ice Box
113 litre fridge
A+ rated
2 shelves
3 door balconies
1 salad crisper
Reversible door
Height 850 x width 553 x depth 584 mm
Hotpoint CTF55K under-counter Black Fridge
Black fridge with 16 litre Ice Box. Fridge 113 litres. A+ energy rating. 2 glass shelves, 3 door balconies, 1 salad crisper. Reversible door. Height 850 x width 553 x depth 584 mm. 41 dB(A) noise.

This is an undercounter fridge with an integral ice-box in which you can store a few frozen goods (or make some ice cubes for your evening cocktail!). The fridge comes from much respected manufacturer Hotpoint and scores an excellent A+ energy rating, which means savings on your household fuel bills. The doors can be reversed in order to open in whichever direction best suits your kitchen layout.
As well as two sturdy glass shelves, a salad crisper and three door compartments, the CTF55K also has a 16 litre ice box to allow you the freedom to store frozen goods as well. This means for a small household there is enough room to store all your weekly shopping without having to purchase a separate freezer.
Use in outbuildings: Like most refrigerators, locating them in outbuildings or other places where they may experience extra high or low temperatures is not recommended. Both your groceries and the refrigeration appliance may be damaged if you do this. Certain fridge and freezer models are specifically designed to withstand these conditions so always check whether a fridge is safe for exposed locations. Extreme temperatures will also invalidate your warranty.
Appliance Specifications
Built in or Freestanding Freestanding
Cabinet Colour Black
Cable Length (m) 1.8
Chiller No
Condenser Normal
Cooling system Static
Dashboard colour Black
Dashboard type Integrated
Dimensions (mm) Height/Width/Minimum Installed Depth 850x553x584
Door Colour Black
Doors Reversibility Yes (Right)
Freezer Net Capacity (l) 16
Fridge Gross Capacity (l) 0
Fridge Net Capacity (l) 97
Fridge defrosting system Automatic
Gross Weight (Kg) 30.7
Handle Colour Black
Handle type Flush
Hidden evaporator Y
Internal Light Yes
Lock No
Net Weight (Kg) 28.3
Package Dimensions (mm) Height/Width/Depth 875x574x605
Refrigerant R600
Shelf Type Glass
Total Gross Capacity (l) 123
Total Net Capacity (l) 113
Total No. of levels 3
ENERGY/PERFORMANCE INFORMATION
Autonomy (h) 15
Climatic Class N.ST
Energy Efficiency Class A+
Energy consumption in 24h (kWh) 0.477
Energy consumption per year (kWh) 174
Freezing Capacity (kg/h) 2
Noise Level (dB) 39
ELECTRICAL
Absorbed Current (A) 0.6
Absorbed Power (W) 70
Supply Voltage 220-240
EQUIPMENT
Bottle/Can holder No
Can Holder No
No. egg holders 0
No. of ice trays 1
No. of salad crispers 1
Number of Fridge shelves 2
Delivery Details
This product's shipping category is standard. Please refer to the table below for an approximate delivery cost.
Note that we are engineers as well as retailers, so if you also need fitting or disposal services we are far cheaper than AO or Curry's (and much more reliable)!
Collect
(incl. own courier)
Light
Standard
Heavy
Local
Free
£6.99
£11.99
£29.99
East Midlands
Free
£9.99
£14.99
£34.99
British Mainland
Free
Enquire
Enquire
Collect Only
Other Destinations
Free
Collect Only
Collect Only
Collect Only
Per Extra Item
Free
Free
Free
Free
Important Notice! Shipping charges are for time and mileage, so if you also want us to fit your new appliance and dispose of an old one, please telephone to order the extra services before the delivery! Otherwise the engineer won't have time and there will be extra cost and delay in calling back. Fitting tariffs are here - Fitting & Other Services.