Table Top Fridge – Hoover HFLE54W
£154.99
Table top fridge / under counter larder fridge
White with silver trims
85cm high
55cm wide
Energy efficiency A+
3 glass shelves
crisper
door balconies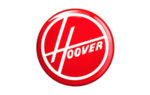 In stock
Table top fridge / under counter larder fridge
White with silver trims
85cm high
55cm wide
Energy efficiency A+
3 glass shelves
crisper
door balconies
Table top Fridge – Hoover HFLE54W
Table top fridge or an under counter larder fridge. White with silver trims. 85cm high, 55cm wide. Energy efficiency class : A+. 3 glass shelves, crisper and door balconies
This table top fridge is also suitable for the usual under counter location. It is a standard full size larder fridge at 85cm high and 55cm wide. It provides the usual salad crisper and three additional glass shelves as well as three balcony levels in the door, for bottles and small items like eggs and butter. It's white finish will work with the decor in almost any household location. There is LED lighting inside the fridge and the energy efficiency is, of course, excellent so you will hardly notice any effect on an electricity bill.
Hoover have an excellent reputation for reliability, good build quality, and very reasonable prices. Homesource recommend them as a mid-range manufacturer of home appliances.
XL FRUIT & VEG STORAGE
An extra large transparent salad crisper allows you to maximise the storage of all you fruit and veg.
LED LIGHTING
The LED lighting provides excellent visibility across all shelves, lasts longer and consumes 15 times less electricity than a standard bulb.
A+ ENERGY EFFICIENCY
To reduce energy consumption and help to save the environment all Hoover refrigeration models have been awarded A+ energy efficiency rating.
Fridge Specifications
Cooling system : Static
Connectivity : None
Defrost process fridge section : Automatic
Number of compressors : 1
Gasket : Pull
Approval certificates : CE + IMQ
Frequency (Hz) : 50
Voltage (V) : 220-240
Current (A) : <10
Plug type : UK 13 Ampere
Colour : White
Handles : Comfortable integrated handle
Reversible door : Yes
Material of shelves : GLASS
Number of door shelves : 3
Door shelves material : Crystal clear
Shelves finish : White Frame
Number of adjustable shelves in fridge : 2
Light : LED
Number of crispers : 1
Energy efficiency class : A+
Energy consumption (kWh/d) : 0,318
Noise level (dB(A) : 40
Annual energy consumption (kWh) : 116
Total Net capacity (l) : 125
Refrigerator Net capacity (l) : 125
Climate class : ST: 16°-38°
Product height (mm) : 850
Product width (mm) : 550
Product depth (mm) : 580
Net weight (kg) : 29
Gross weight (kg) : 31
Delivery Details
This product's shipping category is standard. Please refer to the table below for an approximate delivery cost.
Note that we are engineers as well as retailers, so if you also need fitting or disposal services we are far cheaper than AO or Curry's (and much more reliable)!
Collect
(incl. own courier)
Light
Standard
Heavy
Local
Free
£6.99
£11.99
£29.99
East Midlands
Free
£9.99
£14.99
£34.99
British Mainland
Free
Enquire
Enquire
Collect Only
Other Destinations
Free
Collect Only
Collect Only
Collect Only
Per Extra Item
Free
Free
Free
Free
Important Notice! Shipping charges are for time and mileage, so if you also want us to fit your new appliance and dispose of an old one, please telephone to order the extra services before the delivery! Otherwise the engineer won't have time and there will be extra cost and delay in calling back. Fitting tariffs are here - Fitting & Other Services.