CDA Gas Cooker CFG610SS
£424.99
60cm width
Gas hob on glass
44 litre main oven
21 litre second cavity
Programmable timer
Removable doors .Cooling fan
Automatic ignition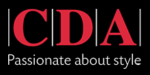 In stock
60cm width
Gas hob on glass
44 litre main oven
21 litre second cavity
Programmable timer
Removable doors .Cooling fan
Automatic ignition
CDA CFG610SS double cavity gas cooker

60cm width. Gas hob on glass. 44 litre main oven. 21 litre second cavity. Programmable timer. Removable doors .Cooling fan. Automatic ignition

This is a standard width (60cm) Gas Cooker with double cavity ovens and a gas over glass hob. The finish is in stainless steel and of course it benefits from CDA's excellent build quality. Interior surfaces are an easy-clean enamel and the fan in the main oven has a fan that is also used to cool the oven down after cooking. There is an interior light in the main oven, a timer, chromed racks and both touch controls and conventional knobs.

The second cavity is frequently used as a grill, but it has both top and bottom elements so can also be used as a second conventional oven – or in combination with the grill element to ensure a crisp crust if your recipe requires one.

The CDA CFG610SS has black doors within a stainless steel frame and with wide stainless steel handles. Your main controls are easy to use rotary knobs, three left, three right, with the electronic display and touch controls to centre. This cooker truly does give you the best of all worlds.
Double cavity gas cooker Specifications
Dimensions(H)90 x (D)60 cm
Type Fan oven
4 Burners
Burner power range 1.75-3kW
Easy clean enamel
Cooling fan
Interior lights
Automatic ignition
Main oven door side opening
Removable doors
Grill pan and handle included
Both ovens A rated
Chromed rack sides with integrated anti-tilt shelves
Touch control programmable clock/timer
Safety features Flame failure safety device
Control panel type Rotary/touch control programmable timer
Electric timer Yes
Interior light Yes
Fit type Free-standing
Fuel type Gas
Warranty 1 Year
Main Oven Capacity 44 litres
Second cavity 21 litres
Delivery Details
This product's shipping category is standard. Please refer to the table below for an approximate delivery cost.
Note that we are engineers as well as retailers, so if you also need fitting or disposal services we are far cheaper than AO or Curry's (and much more reliable)!
Collect
(incl. own courier)
Light
Standard
Heavy
Local
Free
£6.99
£11.99
£29.99
East Midlands
Free
£9.99
£14.99
£34.99
British Mainland
Free
Enquire
Enquire
Collect Only
Other Destinations
Free
Collect Only
Collect Only
Collect Only
Per Extra Item
Free
Free
Free
Free
Important Notice! Shipping charges are for time and mileage, so if you also want us to fit your new appliance and dispose of an old one, please telephone to order the extra services before the delivery! Otherwise the engineer won't have time and there will be extra cost and delay in calling back. Fitting tariffs are here - Fitting & Other Services.