Hotpoint Cannon CH60GCIK Cooker
£449.99
Gas Cooker in a black finish
Total 83litres cooking capacity split between 2 oven cavities
A+ Energy Efficiency
Programmable timer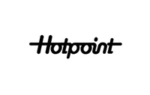 In stock
Gas Cooker in a black finish
Total 83litres cooking capacity split between 2 oven cavities
A+ Energy Efficiency
Programmable timer
Cannon By Hotpoint CH60GCIK Cooker – Black
The Hotpoint CH60GCIK Carrick Gas Cooker comes in a smart black finish. With a total of 83litres cooking capacity split between 2 gas ovens. The main oven is large and zoned, allowing you to cook different dishes at the same time and is controlled by a fully programmable electronic timer and includes a slow cook setting, which is great for cooking casseroles and stews. The top oven provides both additional cooking capacity and includes a large, powerful gas grill with variable temperature settings, which can also be used to put the finishing touches to your dishes. There are 4-burner hobs with a toughened glass lid when cooker not in use. It also includes 2 different burner sizes, automatic ignition, and flame-failure gas cut-off devices for great flexibility, convenience and safety. You can easily check on your cooking's progress, thanks to the see-through extruded glass doors and lights in both ovens and it is easy to maintain too thanks to its heat-clean oven liners.
Cannon collection
Behind every great cook is a great cooker. With a long established reputation for reliability and excellence, Cannon inspires people who love to cook
Catalytic Liners
Uses your oven's heat to keep itself clean and save you time. Catalytic liners work using the heat of the oven to break down grease and fat, so you can spend more time cooking and less time cleaning.
Gas Cooker Specifications
HOB
Pan supports type : Enamelled interchangeable
Ignition : Automatic (1 hand)
DIMENSIONS
D (mm) : 600.0
H (mm) : 900.0
W (mm) : 600.0
SAFETY
Hob flame failure device : Electromagnetic for each burner
AESTHETICS
Lid : Glass
Front panel colour : Black
MAIN OVEN FEATURES
Cleaning system : Catalytic liners
Cooking programming : Electronic start/end cooking
Energy efficiency class : A+
TIMERS
Timers : Electronic programmable timer
SECONDARY OVEN FEATURES
HOB IGNITION TYPE
Hob Ignition Type : One hand ignition
Delivery Details
This product's shipping category is standard. Please refer to the table below for an approximate delivery cost.
Note that we are engineers as well as retailers, so if you also need fitting or disposal services we are far cheaper than AO or Curry's (and much more reliable)!
Collect
(incl. own courier)
Light
Standard
Heavy
Local
Free
£6.99
£11.99
£29.99
East Midlands
Free
£9.99
£14.99
£34.99
British Mainland
Free
Enquire
Enquire
Collect Only
Other Destinations
Free
Collect Only
Collect Only
Collect Only
Per Extra Item
Free
Free
Free
Free
Important Notice! Shipping charges are for time and mileage, so if you also want us to fit your new appliance and dispose of an old one, please telephone to order the extra services before the delivery! Otherwise the engineer won't have time and there will be extra cost and delay in calling back. Fitting tariffs are here - Fitting & Other Services.