Hotpoint PCN641TIXH Gas Hob
£194.99
Gas Hob with Automatic ignition
4 burners
1 Triple Ring Wok Burner
Enamelled pan supports
Flame failure safety device
Dimensions: Depth 51cm
Height 4cm
Width 59cm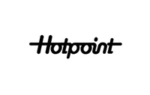 In stock
Gas Hob with Automatic ignition
4 burners
1 Triple Ring Wok Burner
Enamelled pan supports
Flame failure safety device
Dimensions: Depth 51cm
Height 4cm
Width 59cm
Hotpoint PCN641TIXH Gas Hob
The Hotpoint PCN641TIXH gas hob comes Stainless Steel and features 4 burners
arranged with large rings to the outside. Flame safety devicse will stop the
flow of gas if the flame is accidentally extinguished, making this model a welcome
addition to any kitchen.
Number of Burners
With 4 burners and Cast Iron Pan Supports, the PCN641TIXH gas hob offers plenty
of cooking space for your pans, so whether you're pan-frying chicken or
slow-cooking stew, gas hobs quickly cook your meats and vegetables throughout.
Warranty
The PCN641TIXH comes with a 1 Year Parts and Labour warranty from Hotpoint so
you can be confident of its quality and reliability as well as being reassured
that your hob will serve you well for a long time to come.
Automatic ignition. 4 burners. 1 Triple Ring Wok Burner. Enamelled pan supports.
Flame failure safety device.
SPECIFICATIONS
Pan stand type Elongated cast iron pan support
Colour Stainless Steel / Inox
Material Stainless steel
Location of control panel Hob front
Type of control Mechanical
Total number of positions that can be used at the same time 4
Energy Type Gas
Alternative gas type GPL
Voltage(V) 220-240
Plug type United Kindom
Gas safety device Electromagnetic for each burner
Warranty 1 year labour/10 years parts
Dimensions
Depth 51cm
Height 4cm
Width 59cm
Cut out width 555
Cut out depth 475
Delivery Details
This product's shipping category is standard. Please refer to the table below for an approximate delivery cost.
Note that we are engineers as well as retailers, so if you also need fitting or disposal services we are far cheaper than AO or Curry's (and much more reliable)!
Collect
(incl. own courier)
Light
Standard
Heavy
Local
Free
£6.99
£11.99
£29.99
East Midlands
Free
£9.99
£14.99
£34.99
British Mainland
Free
Enquire
Enquire
Collect Only
Other Destinations
Free
Collect Only
Collect Only
Collect Only
Per Extra Item
Free
Free
Free
Free
Important Notice! Shipping charges are for time and mileage, so if you also want us to fit your new appliance and dispose of an old one, please telephone to order the extra services before the delivery! Otherwise the engineer won't have time and there will be extra cost and delay in calling back. Fitting tariffs are here - Fitting & Other Services.