Hotpoint PCN642HBK Black Gas Hob
£149.99
Dimensions: Depth 51cm
Height 4cm
Width 59cm
4 burners
Knobs to front
LPG convertible
Black
Enamel pan supports
Diamond layout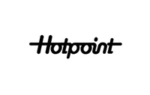 In stock
Dimensions: Depth 51cm
Height 4cm
Width 59cm
4 burners
Knobs to front
LPG convertible
Black
Enamel pan supports
Diamond layout
Hotpoint PCN642HBK Black Gas Hob

Dimensions: Depth 51cm, Height 4cm, Width 59cm. 4 burners. Knobs to front. LPG convertible. Black. Enamel pan supports. Diamond layout

This Hotpoint Black Gas Hob is exceptionally good looking, with a glossy black finish, a diamond layout, and a sweep to the sturdy looking pan supports. The sleek enamel supports will keep your pans steady, and cleaning them is exceptionally easy thanks to their natural smooth coating.

Explore your culinary dreams with the exceptional, steady heat of this Hotpoint built-in 60cm Gas Hob (PCN642HBK). Tackle every meal with vigour from breakfast porridge to homemade custard, with – one rapid, two semi-rapid and one standard burner, there's a perfect ring and heat for what you need.

And because a safe kitchen is a happy kitchen, each burner is supported with automatic ignition and is fitted with a flame safety device to ensure that when the flame goes out, the gas supply stops, so you can be getting on with other jobs with complete peace of mind.
Black Gas Hob Specifications
4 cooking zones including.
Automatic ignition.
Front-mounted controls.
Dial control.
Enamel pan supports.
FSD compliant.
Alternative gas type LPG
Voltage(V) 220-240
Plug type United Kindom
Gas safety device Electromagnetic for each burner
Warranty 1 year labour/5 years parts
Dimensions:
Depth 51cm
Height 4cm
Width 59cm
Cut out width 555
Cut out depth 475
Manufacturer's 10 year parts and 1 year labour guarantee.
Delivery Details
This product's shipping category is standard. Please refer to the table below for an approximate delivery cost.
Note that we are engineers as well as retailers, so if you also need fitting or disposal services we are far cheaper than AO or Curry's (and much more reliable)!
Collect
(incl. own courier)
Light
Standard
Heavy
Local
Free
£6.99
£11.99
£29.99
East Midlands
Free
£9.99
£14.99
£34.99
British Mainland
Free
Enquire
Enquire
Collect Only
Other Destinations
Free
Collect Only
Collect Only
Collect Only
Per Extra Item
Free
Free
Free
Free
Important Notice! Shipping charges are for time and mileage, so if you also want us to fit your new appliance and dispose of an old one, please telephone to order the extra services before the delivery! Otherwise the engineer won't have time and there will be extra cost and delay in calling back. Fitting tariffs are here - Fitting & Other Services.