Indesit Aria Gas Hob THP641WIXI
£194.99
Stainless Steel
Standard width
4 burners incl Wok burner for quick
intense heat
Sturdy build
Easy-to-turn dials
LPG compatible
Automatic ignition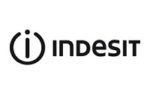 In stock
Stainless Steel
Standard width
4 burners incl Wok burner for quick
intense heat
Sturdy build
Easy-to-turn dials
LPG compatible
Automatic ignition
Indesit Aria Gas Hob THP641WIXI
Stainless Steel. Standard width. 4 burners incl Wok burner for quick, intense heat. Sturdy build. Easy-to-turn dials. LPG compatible. Automatic ignition
This sleek, stainless steel gas hob from Indesit would be a great choice for any kitchen. It's 4 burners are spread over the 60cm width giving you that bit more space for when you're cooking multiple dishes. If you enjoy creating big stir fries for all the family – you'll love the extra wide and fierce wok burner ring. Use it whenever you need quick, instant heat or plenty of space for your main cooking vessels.
This model has the durability for some extra large and heavy pans too. It has cast iron pan supports which are both really sturdy but also look great too. They are located in the easy-to-reach traditional position too – front centre.
The controls are conventional rotary knobs and many people find them much easier to use than modern electronic touch controls. Theignition is automatic – both more convenient and a lot safer. You can also connect this hob to an LPG gas bottle if you need to. This means you may be able to install the appliance in a caravan or holiday home off the beaten track. It also means you can enjoy the responsivity of a gas hob even if you live in a a building or area that doesn't have a mains gas supply readily available.
Aria Gas Hob Specifications
Durable cast iron pan supports
Automatic Ignition Yes
Dimensions (H)15.0 x (W)59.0 x (D)51.0 cm
Control Panel Position Front
Control Type Rotary
Flame Failure Safety Device Yes
Fuel Type Gas
Ignition Type Automatic
LPG Convertible Yes – Kit Included
Manufacturer Warranty 1 Year
Weight 8.9 Kg
Burner Power Range 1 to 3.5 KW
Hob Surface Material Stainless Steel
Number of Burner / Zone Sizes 3
Number of Burners / Zones 4
Pan Support Type Cast Iron
Wok Burner Yes
Comes with Plug/Cable No
Hob Minimum Distance To Cooker Hood 75 cm
LPG Compatible Yes
Requires Plug/Cable Attaching By An Electrician
Width Category 60 cm
Weight With Packaging 9.5 Kg
Delivery Details
This product's shipping category is standard. Please refer to the table below for an approximate delivery cost.
Note that we are engineers as well as retailers, so if you also need fitting or disposal services we are far cheaper than AO or Curry's (and much more reliable)!
Collect
(incl. own courier)
Light
Standard
Heavy
Local
Free
£6.99
£11.99
£29.99
East Midlands
Free
£9.99
£14.99
£34.99
British Mainland
Free
Enquire
Enquire
Collect Only
Other Destinations
Free
Collect Only
Collect Only
Collect Only
Per Extra Item
Free
Free
Free
Free
Important Notice! Shipping charges are for time and mileage, so if you also want us to fit your new appliance and dispose of an old one, please telephone to order the extra services before the delivery! Otherwise the engineer won't have time and there will be extra cost and delay in calling back. Fitting tariffs are here - Fitting & Other Services.