CDA HN6841FR Induction Hob
£574.99
4 zone Black glass induction hob with illuminated edge
9 power levels
Automatic pan detection
Overflow detection
Zone bridging
Timer
Easy clean surface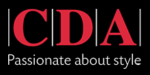 In stock
4 zone Black glass induction hob with illuminated edge
9 power levels
Automatic pan detection
Overflow detection
Zone bridging
Timer
Easy clean surface
HN6841FR Four zone induction hob with illuminated front edge
The HN6841FR is a black glass induction hob that features an illuminated front bevelled edge that will contribute some real style to yourkitchen design. Touch controls and LED display are located to the front edge of the hob. Induction technology hobs are fast becoming the favourite of many chefs for their fast responsiveness and even heating, and because unlike gas they're not adding water vapour and carbon dioxide into your kitchen air. There is CDA's usual appliance guarantee for 5 years parts and 2 years labour.
Black Glass Hob Features
Front controls
Electronic touch and slide control
9 power levels
Automatic pan detection
Overheat detection
Overflow detection
Small object detection
Pause/restart function
Melt function
Keep warm function
Simmer function
Left zones bridging function
Right zones bridging function
Booster function on all zones
99 minute timer
Time limit security system
Easy clean surface
Residual heat indicators
LED display
Safety key lock
Auto safety switch off
Bevelled edges
Available in
Technical Specification
Rated electrical power: 7.4kW
Mains cable: H05VV-F
Zone Information
Front left: 220mmX190mm, 2.2kW, 3.7kW with booster
Front right: 220mmX190mm, 2.2kW, 3.7kW with booster
Rear left: 220mmX190mm, 2.2kW, 3.7kW with booster
Rear right: 220mmX190mm, 2.2kW, 3.7kW with booster
Misc Information
Dimensions and Fitting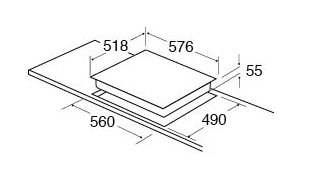 Delivery Details
This product's shipping category is light. Please refer to the table below for an approximate delivery cost.
Note that we are engineers as well as retailers, so if you also need fitting or disposal services we are far cheaper than AO or Curry's (and much more reliable)!
Collect
(incl. own courier)
Light
Standard
Heavy
Local
Free
£6.99
£11.99
£29.99
East Midlands
Free
£9.99
£14.99
£34.99
British Mainland
Free
Enquire
Enquire
Collect Only
Other Destinations
Free
Collect Only
Collect Only
Collect Only
Per Extra Item
Free
Free
Free
Free
Important Notice! Shipping charges are for time and mileage, so if you also want us to fit your new appliance and dispose of an old one, please telephone to order the extra services before the delivery! Otherwise the engineer won't have time and there will be extra cost and delay in calling back. Fitting tariffs are here - Fitting & Other Services.