Hotpoint CIA640C Induction Hob
£249.99
Build-in Induction Hob with four square zones
Touch controls to centre front
Depth: 51cm
Height: 6cm
Width: 59cm
(Cut out width: 560mm
depth: 490mm)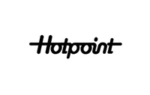 In stock
Build-in Induction Hob with four square zones
Touch controls to centre front
Depth: 51cm
Height: 6cm
Width: 59cm
(Cut out width: 560mm
depth: 490mm)
Hotpoint Newstyle CIA640C Induction Hob
Take total control in your kitchen with the supreme cooking power of the Hotpoint
Induction Hob (CIA 640 C) in black. Instantly generating heat via a magnetic
field, the induction hotspot only activates when in contact with a pan, localising
temperature for efficiency and perfect cooking results always. Touch Controls
put the power at your fingertips, with four boosters for an extra injection
of heat, for example when boiling water, searing meat or stir frying. Rest assured,
with a Child Lock in place, little hands are prevented from harm. With a flawless
black glass finish and uniformed heat like you've never experienced before,
the Hotpoint Induction Hob (CIA 640C) tackles every cooking expedition with
ease and style.
Child Lock
With the Child Lock you can make sure little hands are prevented from adjusting
the controls, giving you complete peace of mind.
Touch Controls
Hotpoint's Touch Control hobs give you not only smooth, easy-to-clean lines
but also offer great functionality and precise temperature control. Once the
temperature is set, you can lock the control panel for extra safety and it will
automatically switch off if a large spillage occurs.
Induction Hob Specifications
HOB CONTROLS
Control positions : Front
Control type : Touch-control
Indicator light for plates : 1
SAFETY DEVICE
Child Lock : true
Flame supervision device : Yes
BURNERS NUMBER
Burners Number : 4
TYPE AND AESTHETIC
Colour : Black
Number Induction zones : 4
Pan supports type : Enamelled interchangeable
Finish : Glass
HOB IGNITION TYPE
Hob Ignition Type : Manual
HOB FRONT AREA – RIGHT COOKING ZONE
Right : Induction with booster
Power (Watt) : 2200/2300
HOB DIMENSIONS
Weight (Kg) : 12.0
CONSUMPTION VALUES
Max absorbed current (A) : 33.0
Max. absorbed power (kW) : 7200
HOB TYPE
Hob Type : Induction
Delivery Details
This product's shipping category is standard. Please refer to the table below for an approximate delivery cost.
Note that we are engineers as well as retailers, so if you also need fitting or disposal services we are far cheaper than AO or Curry's (and much more reliable)!
Collect
(incl. own courier)
Light
Standard
Heavy
Local
Free
£6.99
£11.99
£29.99
East Midlands
Free
£9.99
£14.99
£34.99
British Mainland
Free
Enquire
Enquire
Collect Only
Other Destinations
Free
Collect Only
Collect Only
Collect Only
Per Extra Item
Free
Free
Free
Free
Important Notice! Shipping charges are for time and mileage, so if you also want us to fit your new appliance and dispose of an old one, please telephone to order the extra services before the delivery! Otherwise the engineer won't have time and there will be extra cost and delay in calling back. Fitting tariffs are here - Fitting & Other Services.