Hotpoint CID740B 70cm Induction Hob
£269.99
Newstyle 69cm wide Black Ceramic Induction Hob
4 Square zones
Touch controls to front
Timer and Boost functions
Dimensions (H)6.0 x (W)69.0 x (D)51.0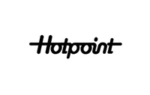 In stock
Newstyle 69cm wide Black Ceramic Induction Hob
4 Square zones
Touch controls to front
Timer and Boost functions
Dimensions (H)6.0 x (W)69.0 x (D)51.0
Hotpoint CID740B 70cm Induction Hob
Newstyle 69cm Black Ceramic Induction Hob. 4 Square zones. Touch controls located
to front. Timer and Boost functions. Dimensions (H)6.0 x (W)69.0 x (D)51.0
The CID740B offers induction heating, a powerful and reliable means of cooking.
Induction heat can rapidly boil the contents of a pan before quickly reducing
to a simmering temperature without heating the surface itself. This gives you
greater accuracy and control when adjusting the heat, ensuring that you find
the ideal level to meet your needs.
Touch controls
With touch controls, you can quickly and easily adjust the CID740B. Using just
your fingertips, you retain complete control over the hob. For added convenience,
the hob is easy to clean, saving you time and energy in the kitchen.
Child lock
To keep your family safe while you cook, the CID740B lets you secure the cooking
temperature without the risk of it being accidentally changed. This means that
you can use the hob with complete confidence to prepare your meals.
With 4 cooking zones, you'll have no trouble simmering your sauce and
boiling your pasta at the same time. To keep little fingers safe, the control
panel lock prevents any settings from being tampered with during cooking. This
model has a boost function that delivers an intense burst of heat – so
it's ideal when you want to sear a steak or make a stir-fry. It's
also really easy to adjust the hob to the perfect temperature using the simple
touch controls.
Note that Induction hobs should not be installed directly above built-under
double ovens.
SPECIFICATIONS
Dimensions (H)6.0 x (W)69.0 x (D)51.0
Black glass surface with bevelled edges
4 induction zones
1 x 2.3KW
2 x 2.1KW
1 x 1.5KW
Boost function on all zones
Touch controls
Timer
Child lock
Total connected load: 7.2KW
Control Panel Lock Yes
Control Position Front
Control Type Touch Control
Manufacturer Warranty 1 Year
Residual Heat Indicator Yes
Touch Control Yes
Weight 8.3 Kg
Delivery Details
This product's shipping category is standard. Please refer to the table below for an approximate delivery cost.
Note that we are engineers as well as retailers, so if you also need fitting or disposal services we are far cheaper than AO or Curry's (and much more reliable)!
Collect
(incl. own courier)
Light
Standard
Heavy
Local
Free
£6.99
£11.99
£29.99
East Midlands
Free
£9.99
£14.99
£34.99
British Mainland
Free
Enquire
Enquire
Collect Only
Other Destinations
Free
Collect Only
Collect Only
Collect Only
Per Extra Item
Free
Free
Free
Free
Important Notice! Shipping charges are for time and mileage, so if you also want us to fit your new appliance and dispose of an old one, please telephone to order the extra services before the delivery! Otherwise the engineer won't have time and there will be extra cost and delay in calling back. Fitting tariffs are here - Fitting & Other Services.