Indesit VIA6400C 60cm built in Induction Hob in Black
£224.99

Induction Hobs have significant advantages over older types of electric hob
notably their ability to quickly heat and cool the pans above them with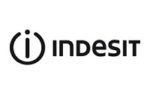 In stock

Induction Hobs have significant advantages over older types of electric hob
notably their ability to quickly heat and cool the pans above them with
Indesit VIA6400C Induction Hob in Black
Induction Hobs have significant advantages over older types of electric hob, notably their ability to quickly heat and cool the pans above them without the long response delays associated with ceramic hobs. They are therefore a an alternative to responsive gas hobs, without the dangers of gas appliances. They are also safer in that they work by inducing heating where you actually want it — in the contents of your saucepans, not in the surface of the cooker, so the cooker top itself will stay relatively cool. Remember however that you will need decent pans to work with these hobs (a few cheaper alloy pans will resist heating by this method).
The top surface is glass and therefore much easier to cleanas well.
Note this is a different and more highly rated hob than the similar looking VIA640C.
Specifications
Height (cm) : 5.3
Width (cm) : 59
Depth (cm) : 51
Weight (Kg) : 8.7kg
Height package (cm) : 9cm
Width package (cm) : 68cm
Depth package (cm) : 58cm
Colour Black
Product Overview
Control Type Touch Control
Manufacturer Warranty 1 Year
Control Position Front
Control Panel Lock Yes
Fuel Type Electric
Touch Control Yes
Plate on/off indicator
Number of Burner / Zone Sizes 2
Burner Power Range 1.4 to 2.2 KW
Hob Type Induction
Number of Burners / Zones 4
Hob Surface Material Glass
Automatic Safety Shut Off Yes
Electronic Display Yes
Number of Power Levels 9
Pan Detection No
Installation
Power Requirements Hard Wired
Requires Electrically Trained Engineer Yes
To Hardwire (Cable Not Included)
Electrical Connection 7.2 KW
Fuse Rating 30 amps
Minimum Distance To Cooker Hood 65 cm
Indesit Technical Resources
Delivery Details
This product's shipping category is light. Please refer to the table below for an approximate delivery cost.
Note that we are engineers as well as retailers, so if you also need fitting or disposal services we are far cheaper than AO or Curry's (and much more reliable)!
Collect
(incl. own courier)
Light
Standard
Heavy
Local
Free
£6.99
£11.99
£29.99
East Midlands
Free
£9.99
£14.99
£34.99
British Mainland
Free
Enquire
Enquire
Collect Only
Other Destinations
Free
Collect Only
Collect Only
Collect Only
Per Extra Item
Free
Free
Free
Free
Important Notice! Shipping charges are for time and mileage, so if you also want us to fit your new appliance and dispose of an old one, please telephone to order the extra services before the delivery! Otherwise the engineer won't have time and there will be extra cost and delay in calling back. Fitting tariffs are here - Fitting & Other Services.