Indesit VIS640C Induction Hob
£279.99
Induction Hob
4 Zones
Touch Controls
Child Safety Lock
Automatic Pan Detection
Frameless Black ceramic
Width 590mm
9 power levels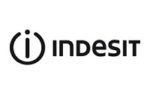 In stock
Induction Hob
4 Zones
Touch Controls
Child Safety Lock
Automatic Pan Detection
Frameless Black ceramic
Width 590mm
9 power levels
Indesit Induction Hob VIS640C

Induction Hob. 4 Zones. Touch Controls. Child Safety Lock. Automatic Pan Detection. Frameless Black ceramic. Width 590mm. 9 power levels

A stylish addition to your kitchen, save time, money and effort with this Indesit Aria VIS640C Induction Hob. In induction cooking, fast heating zones use a magnetic field to reach the selected temperature quicker – giving you more cooking power, reduced heat waste, andmore responsive control of your cooking. It all helps to save you time and money too.

The Indesit Aria VIS640C Induction Hob has been manufactures on a stylish black glass base with a frameless finish. It is therefore very easy to keep clean. The 60cm width of this Indesit Iduction Hob makes it a perfect fit for the majority of kitchen spaces. This Induction Hob also features an in-built timer to ensure perfect results in super-quick time.

This Indesit Induction Hob features a seamless Slider controlled User Interface that gives you precise temperature control. You can select between nine power levels across four fast-heating cooking zones with ease. Each zone comes with a heat boost to inject extra cooking power, giving you extra oomph when you need it to sear meat, fast-boil water or cook delicious stir-fries. It also saves you precious time – which doesn't just relieve you of effort but also of that stress you get in when you have to get each dish ready simultaneously for serving when you have many guests waiting to eat.

For safety, this hob also includes a Child Lock and LEDs to warn you when the hob still contains residual heat.
Indesit Induction Hob Specifications
Height: 53 mm
Width: 590 mm
Depth: 520 mm
Structural features
Energy input: Electric
Number of electric cooking zones: 4
Number of induction plates: 4
Control panel position: Front
Frameless
Touch control
Child safety lock
Easy to clean surfaces
4 Induction zones – 2 x 2.2kW and 2 x 1.4kW
Residual heat indicator lights
9 Power levels
Delivery Details
This product's shipping category is standard. Please refer to the table below for an approximate delivery cost.
Note that we are engineers as well as retailers, so if you also need fitting or disposal services we are far cheaper than AO or Curry's (and much more reliable)!
Collect
(incl. own courier)
Light
Standard
Heavy
Local
Free
£6.99
£11.99
£29.99
East Midlands
Free
£9.99
£14.99
£34.99
British Mainland
Free
Enquire
Enquire
Collect Only
Other Destinations
Free
Collect Only
Collect Only
Collect Only
Per Extra Item
Free
Free
Free
Free
Important Notice! Shipping charges are for time and mileage, so if you also want us to fit your new appliance and dispose of an old one, please telephone to order the extra services before the delivery! Otherwise the engineer won't have time and there will be extra cost and delay in calling back. Fitting tariffs are here - Fitting & Other Services.