CDA WC480 Integrated Dishwasher
£449.99
Integrated dishwasher
Slim
dimensions: 448(W)x570(D)
Height is adjustable 818-870mm
Ten place settings
8 programs
A++ Efficiency
Delay timer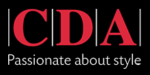 In stock
Integrated dishwasher
Slim
dimensions: 448(W)x570(D)
Height is adjustable 818-870mm
Ten place settings
8 programs
A++ Efficiency
Delay timer
CDA WC480 Integrated intelligent slimline dishwasher
Integrated dishwasher. Slim, dimensions: 448(W)x570(D), Height is adjustable 818-870mm. Ten place settings, 8 programs, A++ Efficiency. Delay timer.
The WC480 is a fully integrated, A++ energy rated slimline dishwasher; perfect for smaller kitchen spaces. It comes with an impressive list of functions and features that work to give you the best possible wash results. The addition of the top level cutlery drawer makes the most of the 10 place setting load capacity. The delay timer allows you to make use of off peak electricity, whilst the half load settings means that you need not wait for the dishwasher to be full before you start the wash programme. An acoustic end of programme signal, along with LED rinse aid and salt indicators make this dishwasher user friendly and an indispensable part of the home.
Appliance Specifications
Place settings: 10
Spray levels: 3
Half load operates either upper or half load of both baskets
LED rinse aid indicator
LED salt indicator
Hour delay timer: 1-19
Acoustic end of programme signal
Electronic softener adjustment
3-in-1 function
Height adjustable upper baskets
Grey baskets
Levelling feet with front control
Rated electrical power: 1.9kW
Power supply required: 13A
Noise level: 45dBA
UK plug fitted
Energy
Energy efficiency class: A++
Energy rating: A
Wash rating: A
Energy consumption per annum: 211kW.h
Energy consumption per cycle: 0.73kW.h
Water consumption per annum: 2520L
Water consumption per cycle: 9L
Programmes
Number of programmes: 8
Prewash
Quick wash
Eco
Express
Intensive+
Auto delicate
Auto normal
Auto intensive
Delivery Details
This product's shipping category is standard. Please refer to the table below for an approximate delivery cost.
Note that we are engineers as well as retailers, so if you also need fitting or disposal services we are far cheaper than AO or Curry's (and much more reliable)!
Collect
(incl. own courier)
Light
Standard
Heavy
Local
Free
£6.99
£11.99
£29.99
East Midlands
Free
£9.99
£14.99
£34.99
British Mainland
Free
Enquire
Enquire
Collect Only
Other Destinations
Free
Collect Only
Collect Only
Collect Only
Per Extra Item
Free
Free
Free
Free
Important Notice! Shipping charges are for time and mileage, so if you also want us to fit your new appliance and dispose of an old one, please telephone to order the extra services before the delivery! Otherwise the engineer won't have time and there will be extra cost and delay in calling back. Fitting tariffs are here - Fitting & Other Services.