Hotpoint HBC2B19X semi-integrated Dishwasher
£334.99
13 place settings
Exposed stainless steel fascia after fitting
A+ energy rated
Quiet 49dB maximum running noise
Adjustable basket
Rinse aid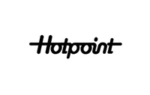 In stock
13 place settings
Exposed stainless steel fascia after fitting
A+ energy rated
Quiet 49dB maximum running noise
Adjustable basket
Rinse aid
Hotpoint Aquarius HBC2B19X Semi Integrated Dishwasher
13 place settings. Stainless steel fascia. A+ energy rated. Quiet 49dB maximum running noise. Adjustable basket. Rinse aid.
Full size semi-integrated dishwasher finished with a metallic finishes fascia andcontrol panel. This dishwasher gets great reviews for excellent cleaning and very quiet running (maximum 49dB). A quiet running dishwasher is a great advantage if you use your kitchen and dining space for relaxing after the meal, or prefer to run your appliance at night. Big enough to take 13 place settings in a single wash.
The energy rating is also excellent, rated at A+ – which will save you substantially on your electricity bills over the course of a year (estimated to use just 295kWh of electricity per year in daily use). Water conservation is also good, usiing only 11 litres per wash cycle. Programs include; ECO, Intensive, Normal, Express, Soak, and Half Load. Upper basket is adjustable to make it easier to fit everything in.
The appliance comes with Hotpoint's usual 1 Year Labour / 10 Years Parts guarantee (remember to register your dishwasher soon after delivery to ensure you get the full benefits of this).
Appliance Specifications
13 Place setting capacity
A+ Energy Efficiency Rating
Programes include ECO / Intensive / Normal / Express / Soak / Half Load
11 litres water consumption per cycle
Quiet dishwashing with just a 49dB Noise level
Adjustable upper basket
Rinse aid and salt indicator lights
1 Year Labour / 10 Years Parts Warranty
Delivery Details
This product's shipping category is standard. Please refer to the table below for an approximate delivery cost.
Note that we are engineers as well as retailers, so if you also need fitting or disposal services we are far cheaper than AO or Curry's (and much more reliable)!
Collect
(incl. own courier)
Light
Standard
Heavy
Local
Free
£6.99
£11.99
£29.99
East Midlands
Free
£9.99
£14.99
£34.99
British Mainland
Free
Enquire
Enquire
Collect Only
Other Destinations
Free
Collect Only
Collect Only
Collect Only
Per Extra Item
Free
Free
Free
Free
Important Notice! Shipping charges are for time and mileage, so if you also want us to fit your new appliance and dispose of an old one, please telephone to order the extra services before the delivery! Otherwise the engineer won't have time and there will be extra cost and delay in calling back. Fitting tariffs are here - Fitting & Other Services.