Hotpoint HIC3C26WF Inbuilt Dishwasher
£359.99
Large 14 place setting dishwasher with A++ energy rating
height adjustable top rack
Cutlery Tray
7 wash programmes
sensor system and delay timer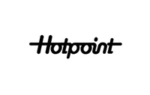 In stock
Large 14 place setting dishwasher with A++ energy rating
height adjustable top rack
Cutlery Tray
7 wash programmes
sensor system and delay timer
Hotpoint, HIC3C26WF Fully Integrated Dishwasher
Large 14 place setting dishwasher with A++ energy rating, height adjustable top rack, Cutlery Tray, 7 wash programmes, sensor system adn delay timer.
You can have your dishwasher fully built-in to your kitchen units without sacrificing any washing capacity. This highly rated fully integrated dishwasher has space for 14 place settings in one cycle and gets top marks for its efficient use of energy. Water consumption is also extremely frugal, at just 9 litres per wash.
There are 7 pre-set wash programs available as well as a delay timer and salt rinse indicator. Operation is very quiet, at only 46dB – easily quiet enough to relax after your meal without being disturbed, or to run your dishwasher overnight while everyone sleeps. Easy to operate push button controls. This dishwasher is finished in stainless steel but of course requires a door fitted to match your other kitchen units and cupboards.
Appliance Specifications
energy rating: A++
energy consumption (kW/h): 0.93
energy consumption (kW/h annual): 265
colour: Stainless Steel
requires door fascia: yes
warranty: 10 year parts, 1 year labour
total connected load (kW): 1.9
dimensions (mm): 820 x 600 x 555
control type: push button
control position: top
capacity weight: 35.5 kg
max decibels: 46 dB(A)
number of programmes: 7
water consumption: 9 litres
max. water temperature: 65 C
salt rinse indicator: yes
place settings: 14
delay timer: yes
sensor system: yes
Delivery Details
This product's shipping category is standard. Please refer to the table below for an approximate delivery cost.
Note that we are engineers as well as retailers, so if you also need fitting or disposal services we are far cheaper than AO or Curry's (and much more reliable)!
Collect
(incl. own courier)
Light
Standard
Heavy
Local
Free
£6.99
£11.99
£29.99
East Midlands
Free
£9.99
£14.99
£34.99
British Mainland
Free
Enquire
Enquire
Collect Only
Other Destinations
Free
Collect Only
Collect Only
Collect Only
Per Extra Item
Free
Free
Free
Free
Important Notice! Shipping charges are for time and mileage, so if you also want us to fit your new appliance and dispose of an old one, please telephone to order the extra services before the delivery! Otherwise the engineer won't have time and there will be extra cost and delay in calling back. Fitting tariffs are here - Fitting & Other Services.