Hotpoint HIO3C22WSC Built-in Dishwasher
£319.99
Fully Integrated Dishwasher with an A++ energy rating
9 wash programmes
top cutlery tray
14 place settings
Dimensions 820 x 595 x 555 mm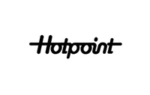 In stock
Fully Integrated Dishwasher with an A++ energy rating
9 wash programmes
top cutlery tray
14 place settings
Dimensions 820 x 595 x 555 mm
Hotpoint HIO3C22WSC Fully Integrated Dishwasher

Fully Integrated Dishwasher with an A++ energy rating, 9 wash programmes, top cutlery tray, 14 place settings. Dimensions 820 x 595 x 555 mm

The Hotpoint HIO3C22WSC Fully Integrated Dishwasher is both highly energy efficient and economical on water consumption – minimising your household bills while protecting the environment at the same time. It comes in an attractive silver / stainless silver finish but is designed to fit behind a door matching your other built in kitchen units. The controls – mostly simple push buttons, are conveniently located to the top edge.

9 pre-set wash programs are provided so that you can quickly set the wash cycle that is best suited to the contents you need to clean – be it fine china, dusty glasses or heavily soiled saucepans. Independent tests have awarded this dishwasher A's for both washing and drying performance.

Hotpoint's guarantees are for 10 years parts and 1 years labour, but remember that this is subject to your registering the appliance with them within 28 days of arival, else they will have no record of your entitlement.
Fully Integrated Dishwasher Specifications
Colour Silver
Place Settings 14
Operating Temperature(s) 40
70
FEATURES
Number of Programmes 9
Number of Wash Temperatures 3
PROGRAMMES
Intensive Yes
Economy Yes
Quick Wash Yes
Duration of Quick Wash (min) 30 Minutes
Soak Yes
Normal Wash Yes
EFFICIENCY
Energy Efficiency Class A++
Wash Performance Class A
Drying Performance Class A
PERFORMANCE
Noise Level (dB) – 42
Water Consumption (litres) 9
Annual Water Consumption (litres) 2520
Annual Energy Consumption (kWh) 265
DIMENSIONS
Height (mm) 820mm
Width (mm) 595mm
Depth (mm) 555mm
GUARANTEE
10 years parts and 1 years labour
subject to registration within 28 days of delivery
Delivery Details
This product's shipping category is standard. Please refer to the table below for an approximate delivery cost.
Note that we are engineers as well as retailers, so if you also need fitting or disposal services we are far cheaper than AO or Curry's (and much more reliable)!
Collect
(incl. own courier)
Light
Standard
Heavy
Local
Free
£6.99
£11.99
£29.99
East Midlands
Free
£9.99
£14.99
£34.99
British Mainland
Free
Enquire
Enquire
Collect Only
Other Destinations
Free
Collect Only
Collect Only
Collect Only
Per Extra Item
Free
Free
Free
Free
Important Notice! Shipping charges are for time and mileage, so if you also want us to fit your new appliance and dispose of an old one, please telephone to order the extra services before the delivery! Otherwise the engineer won't have time and there will be extra cost and delay in calling back. Fitting tariffs are here - Fitting & Other Services.