Indesit DIFP8T96Z Integrated Dishwasher
£324.99
Full size built-in Dishwasher with 14 Place Settings
8 Programs
Digital Display
A++ energy rating
Half Load
Pre Wash
Eco Wash
820(H)
595(W)
555(D) mm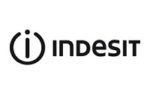 Out of stock
Full size built-in Dishwasher with 14 Place Settings
8 Programs
Digital Display
A++ energy rating
Half Load
Pre Wash
Eco Wash
820(H)
595(W)
555(D) mm
Indesit DIFP8T96Z Integrated Dishwasher
Full size built-in Dishwasher with 14 Place Settings, 8 Programmes, Digital
Display, A++ energy rating, Half Load, Pre Wash, Eco Wash. Dimensions: 820(H),
595(W), 555(D) mm.
Indesit built in fully integrated dishwasher with a white control panel. Offering
14 place settings. Comes equipped with a delay start timer. Energy efficient
with an A++ energy rating and excellent all round performance. 8 Wash programs
provided and a choice of 3 temperature settings. Finished in white.
SPECIFICATIONS
Type Built In Fully Integrated Dishwasher
Colour White
Place Settings 14
Operating Temperature(s) 40,70
FEATURES
Number of Programmes 8
Number of Wash Temperatures 3
PROGRAMMES
Intensive Yes
Economy Yes
Normal Wash Yes
EFFICIENCY
Energy Efficiency Class A++
Wash Performance Class A
Drying Performance Class A
PERFORMANCE
Noise Level (dB) 46
Water Consumption (litres) 9
Annual Water Consumption (litres) 2520
Annual Energy Consumption (kWh) 265
DIMENSIONS
Height (mm) 820mm
Width (mm) 595mm
Depth (mm) 555mm
GUARANTEE
10 years parts and 1 years labour, subject to registration within 28 days of
delivery
Delivery Details
This product's shipping category is standard. Please refer to the table below for an approximate delivery cost.
Note that we are engineers as well as retailers, so if you also need fitting or disposal services we are far cheaper than AO or Curry's (and much more reliable)!
Collect
(incl. own courier)
Light
Standard
Heavy
Local
Free
£6.99
£11.99
£29.99
East Midlands
Free
£9.99
£14.99
£34.99
British Mainland
Free
Enquire
Enquire
Collect Only
Other Destinations
Free
Collect Only
Collect Only
Collect Only
Per Extra Item
Free
Free
Free
Free
Important Notice! Shipping charges are for time and mileage, so if you also want us to fit your new appliance and dispose of an old one, please telephone to order the extra services before the delivery! Otherwise the engineer won't have time and there will be extra cost and delay in calling back. Fitting tariffs are here - Fitting & Other Services.