Integrated Dishwasher Hotpoint LTF8B019
£269.99
Integrated Dishwasher
13 place settings (approx 130 items)
Fully Integrated in an under-counter location
A+ energy rated
12 hour delay timer
5 programs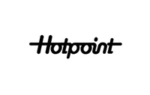 In stock
Integrated Dishwasher
13 place settings (approx 130 items)
Fully Integrated in an under-counter location
A+ energy rated
12 hour delay timer
5 programs
Integrated Dishwasher – Hotpoint LTF8B019
Integrated Dishwasher. 13 place settings capacity (approx 130 items). Fully Integrated in an under-counter location. A+ energy rated. 12 hour delay timer. 5 programs.
This fully integrated dishwasher is from the Hotpoint Ultima range – which contaiins some of their best performing machines. By building it into your kitchen units it is out of the way and unobtrusive, yet at the same time this model provides you with a spacious capacity – enough room for 13 place settings, that's estimated to be about 130 items in every wash, making it perfect if you enjoy cooking for friends and family, but no one ever volunteers to do the washing up.
You can adjust the level of the top basket in one easy movement with the Dual Space technology, even when fully loaded, so you can fit in those bigger items like cooking pots and pans.
This fully integrated dishwasher has all the recent new technology to help it give you an amazing energy efficiency: it has been officially tested and rated A+. This is excellent news for the environment and for you, as it means savings on your electricity bills. The dishwasher is also efficient in its use of water – saving you money on water bills too.
With such a large capacity, you'll be able to wash all your pots together at the end of the day, – another way to save some energy, water and money.
8 preset program help you care for your crockery and pots by tailoring the wash cycle appropriately for the items you need to put in it. Programs include a 30 Minute Rapid Cycle and an Eco Cycle.
This is a sleek stylish dishwasher. The fascia is in a slate grey but of course the unit has been designed to be built under your kitchen counter, so by attaching a matching door your appliance will blend in perfectly with your kitchen design and all your other integrated appliances whether they come froom the same appliance range or not.

Integrated Dishwasher Specifications
Colour Graphite Control Panel
Place Settings 13
Display Yes
FEATURES
Number of Programmes 8
Delay Start Yes
Salt Refill Indicator Yes
Rinse Air Indicator Yes
PROGRAMMES
Eco Yes
Intensive Yes
Normal Yes
Fast Yes
Delicate Yes
Express 40 Yes
Soak Yes
Sanitizing Yes
EFFICIENCY
Energy Efficiency Class A++
Wash Performance Class A
Drying Performance Class A
PERFORMANCE
Noise Level (dB) 49
Water Consumption Daily Standard Cycle (litres) 11.0
Energy Consumption Daily Standard Cycle (kWh) 1.0
DIMENSIONS
Height (mm) 820
Width (mm) 595
Depth (mm) 570
GUARANTEE
10 years parts and 1 years labour, subject to registration within 28 days of delivery
Delivery Details
This product's shipping category is standard. Please refer to the table below for an approximate delivery cost.
Note that we are engineers as well as retailers, so if you also need fitting or disposal services we are far cheaper than AO or Curry's (and much more reliable)!
Collect
(incl. own courier)
Light
Standard
Heavy
Local
Free
£6.99
£11.99
£29.99
East Midlands
Free
£9.99
£14.99
£34.99
British Mainland
Free
Enquire
Enquire
Collect Only
Other Destinations
Free
Collect Only
Collect Only
Collect Only
Per Extra Item
Free
Free
Free
Free
Important Notice! Shipping charges are for time and mileage, so if you also want us to fit your new appliance and dispose of an old one, please telephone to order the extra services before the delivery! Otherwise the engineer won't have time and there will be extra cost and delay in calling back. Fitting tariffs are here - Fitting & Other Services.