Montpellier MDI800 Built-in Dishwasher
£334.99
15 place settings
9 programs
LED display
1/2 load program
In-built and fully integrated
A++ energy rating
2 yr guarantee
820(H)x596(W)x573(D)mm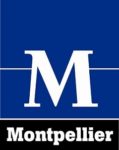 In stock
15 place settings
9 programs
LED display
1/2 load program
In-built and fully integrated
A++ energy rating
2 yr guarantee
820(H)x596(W)x573(D)mm
Montpellier MDI800 Fully Integrated Dishwasher

15 place settings. 9 programs. LED display. 1/2 load program. In-built and fully integrated. A++ energy rating. 2 yr guarantee. 820(H)x596(W)x573(D)mm

Don't let the washing up get in the way. This Montpellier MDI800 is a fully Integrated 60cm wide dishwasher with enough space for 15 place settings and a selection of 9 preset wash programs to suit whatever kind of load you need it to clean for you. The quick-wash program can clean your glasses or dishes in just 30 minutes.

It also has a modern information LED display – the light shining onto your worktop indicates the current status of the dishwasher during washing.

Montpellier are clearly confident in the reliability of their products because they provide longer full guarantees than most other brands. This one has a full (parts and labour) guarantee for two years. Remember to always complete the registration procedure with the manufacturer within 28 days of taking delivery of your appliance.
Fully Integrated Dishwasher Specifications
15 Place Settings
9 Programmes
Info LED
Cutlery Tray
1/2 Load Button
Noise Level 47db
No of place settings 15
No of programmes 9
– Mini 18′
– Quick 30′
– Eco
– Super 50
– Hygiene 60
– Auto Delicate
– Auto Normal
– Auto Intensive
– Extra Rinse
Wash Temperatures (oC) 6 – 30
40
50
60
65
70
Display Type LED
Delay Start Incriments 1-2 up to 19hr
Adjustable Racking Yes
Time Delay Yes
Rinse Aid Indictator Yes
Delivery Details
This product's shipping category is standard. Please refer to the table below for an approximate delivery cost.
Note that we are engineers as well as retailers, so if you also need fitting or disposal services we are far cheaper than AO or Curry's (and much more reliable)!
Collect
(incl. own courier)
Light
Standard
Heavy
Local
Free
£6.99
£11.99
£29.99
East Midlands
Free
£9.99
£14.99
£34.99
British Mainland
Free
Enquire
Enquire
Collect Only
Other Destinations
Free
Collect Only
Collect Only
Collect Only
Per Extra Item
Free
Free
Free
Free
Important Notice! Shipping charges are for time and mileage, so if you also want us to fit your new appliance and dispose of an old one, please telephone to order the extra services before the delivery! Otherwise the engineer won't have time and there will be extra cost and delay in calling back. Fitting tariffs are here - Fitting & Other Services.