Hotpoint HM7030ECAA03 Integrated Fridge Freezer
£479.99
Active Oxygen
Hygiene Protection
A+ Energy Rating
Adjustable Thermostat
3 Glass Shelves
Super Freeze
6kg/24hrs Freezing Capacity
Reversible doors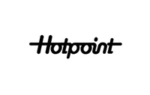 In stock
Active Oxygen
Hygiene Protection
A+ Energy Rating
Adjustable Thermostat
3 Glass Shelves
Super Freeze
6kg/24hrs Freezing Capacity
Reversible doors
HM7030ECAA03 277L A+ Fridge Freezer
Active Oxygen. Hygiene Protection. A+ Energy Rating. Adjustable Thermostat. 3 Glass Shelves. Super Freeze. 6kg/24hrs Freezing Capacity. Reversible doors.
Tall integrated fridge freezer. Dimensions: 1770x540x545 mm. A gross capacity of 277 litres is split in a 50:50 design between the fridge and freezer sections of the appliance. Its finished in white and both doors are reversible to suit your kitchen layout. A digital display at the top of the appliance monitors the temperatures of both compartments – in the style of commercial quality refrigeration appliances. Appliance has auto-defrost for low maintenance, and an A+ energy efficiency rating to save the maximum amount on your annual fuel costs. There are three compartments in the freezer, two salad drawers in the fridge, and it circulates the optimum amount of air to ensure the maximum freshness of your goods.
Appliance Specifications
Built in or Freestanding Built In
Dimensions (mm) Height/Width/Minimum Installed Depth 1770x540x545
Package Dimensions (mm) Height/Width/Depth 1840x580x608
Display includes Freezer Temperature Y
Display includes Fridge Temperature Y
Doors Reversibility Yes (Right)
Electronic control Y
Gross Weight (Kg) 52
Hidden evaporator Yes
N. Compressors 1+Ev
Net Weight (Kg) 51
Open door acoustic signal Y
Refrigerant R600
Shelf Type Glass
Total Gross Capacity (l) 277
Total Net Capacity (l) 269
User Interface Digital
ENERGY/PERFORMANCE INFORMATION
Autonomy (h) 19
Climatic Class SN.N.ST.T
Energy Efficiency Class A+
Energy consumption in 24 h (kWh) 0.873
Freezing Capacity (kg/h) 6
Noise Level (dB) 35
MAIN FUNCTIONS
Super Freeze Y
FRIDGE
Defrosting system Automatic
Shelves 3
ELECTRICAL
Absorbed Power (W) 140
Supply Voltage 220-240
FREEZER
Cooling system Static
Gross Capacity (l) 80
Net Capacity (l) 80
Number of compartments 3
EQUIPMENT
Chiller Food Care Zone
Fridge Special Accessories Active Oxygen 2.0
No. of salad crispers Fresh Crisper
Delivery Details
This product's shipping category is standard. Please refer to the table below for an approximate delivery cost.
Note that we are engineers as well as retailers, so if you also need fitting or disposal services we are far cheaper than AO or Curry's (and much more reliable)!
Collect
(incl. own courier)
Light
Standard
Heavy
Local
Free
£6.99
£11.99
£29.99
East Midlands
Free
£9.99
£14.99
£34.99
British Mainland
Free
Enquire
Enquire
Collect Only
Other Destinations
Free
Collect Only
Collect Only
Collect Only
Per Extra Item
Free
Free
Free
Free
Important Notice! Shipping charges are for time and mileage, so if you also want us to fit your new appliance and dispose of an old one, please telephone to order the extra services before the delivery! Otherwise the engineer won't have time and there will be extra cost and delay in calling back. Fitting tariffs are here - Fitting & Other Services.