Hotpoint HMCB5050AA Integrated 55cm Fridge Freezer
£349.99
Integrated Fridge Freezer in white
Total net (usable) volume 228 ltrs
split 150/80 (considered a 50/50)
177.2cm tall (54.3 wide
55 deep)
A+ rated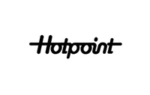 In stock
Integrated Fridge Freezer in white
Total net (usable) volume 228 ltrs
split 150/80 (considered a 50/50)
177.2cm tall (54.3 wide
55 deep)
A+ rated
Hotpoint HMCB5050AA Integrated Fridge Freezer
This Hotpoint built in fridge freezer comes in bright, elegant white and boasts a total net capacity of 228 litres. This is split approximately 150:80 betwen fridge and freezer sections, which is an equitable division given the fact that the internal space is utilized differently in a fridge compared to a freezer compartment. From the front the doors are of similar height so this is considered a 50:50 fridge freezer. Despite being fairly slim at under 55cm width, with four levels in the fridge and four freezer sections this appliance provides you with plenty of storage space for your frozen and chilled goods. This Hotpoint Refrigeration Appliance has an impressive A+ rating for energy efficiency and that is guaranteed to save you money on energy costs.
It also benefits from an impressiveand reassuring 10 year guarantee for any needed spare parts under the manufacturers warranty.
---
Technical Specifications
Brand: Hotpoint
Model: HMCB5050AA
Type: Built In Fridge Freezer
Description
Colour of Door: White
Fridge Gross Capacity: 155 Litres
Fridge Net Capacity: 150 Litres
Freezer Gross Capacity: 85 Litres
Freezer Net Capacity: 78 Litres
Fridge Features
Glass Shelves (Safety Glass)
Number of Glass Shelves: 2 (including salad bin cover)
Bottle Rack
Vegetable/Salad Container (2)
Adjustable Shelves
Freezer Features
Number of Freezer Drawers: 3
Number of Freezer Flaps: 1
Ice Care in Drawer / Basket (2)
General Features
Door Hinge: Sliding
Antibacterial Protection
Reversible Door
Efficiency
Energy Efficiency Class: A+
Performance
Noise Level (dB): 41
Annual Energy Consumption (kWh): 291
Dimensions
Height: 177.2cm
Width: 54.3cm
Depth: 55cm
Warranty Information
This product has a manufacturers warranty of 10 year parts and 1 year labour.
Delivery Details
This product's shipping category is standard. Please refer to the table below for an approximate delivery cost.
Note that we are engineers as well as retailers, so if you also need fitting or disposal services we are far cheaper than AO or Curry's (and much more reliable)!
Collect
(incl. own courier)
Light
Standard
Heavy
Local
Free
£6.99
£11.99
£29.99
East Midlands
Free
£9.99
£14.99
£34.99
British Mainland
Free
Enquire
Enquire
Collect Only
Other Destinations
Free
Collect Only
Collect Only
Collect Only
Per Extra Item
Free
Free
Free
Free
Important Notice! Shipping charges are for time and mileage, so if you also want us to fit your new appliance and dispose of an old one, please telephone to order the extra services before the delivery! Otherwise the engineer won't have time and there will be extra cost and delay in calling back. Fitting tariffs are here - Fitting & Other Services.