CDA FW223 Integrated Under-Counter Fridge
This excellent fridge will sit nicely under your kitchen worktop; saving on precious space. It will also help to keep a unified and uninterrupted style in your kitchen as it is fully integrated; sitting comfortably behind your cupboard door.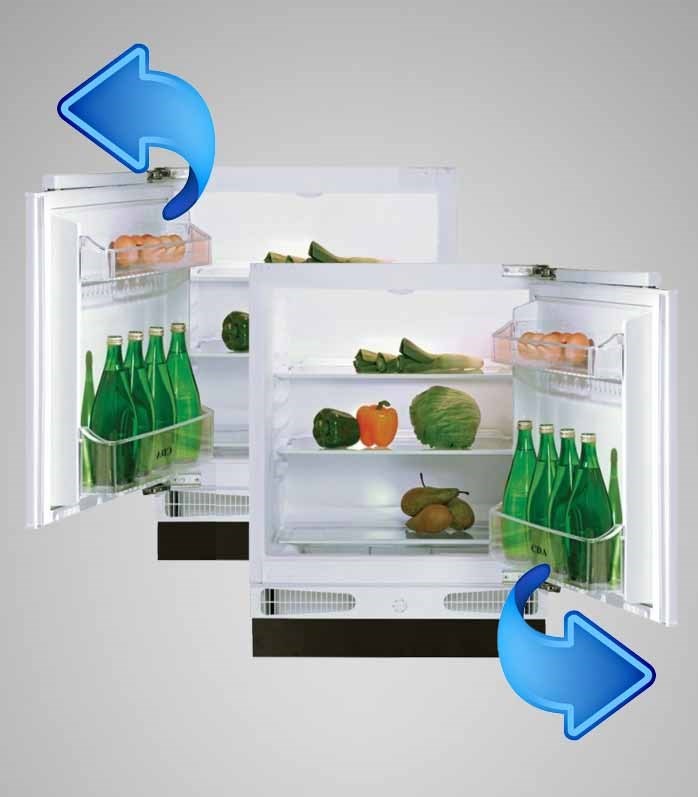 Swings both ways
The appliance door is also reversible, so you can have it open whichever way you would like. As well as having an adjustable door, the feet are also adjustable; accommodating to all floors – even if they're uneven!