CDA FW522 Integrated Three Quarter Fridge
£324.99
Three quarter height
A+ Rated
Adjustable height
1220(H)x540(W)
White finish
197 litres storage volume
Fixed hinges
LED lighting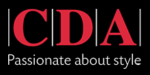 In stock
Three quarter height
A+ Rated
Adjustable height
1220(H)x540(W)
White finish
197 litres storage volume
Fixed hinges
LED lighting
CDA FW522 Integrated Fridge

Three quarter height. A+ Rated. Adjustable height. 1220(H)x540(W). White finish. 197 litres storage volume. Fixed hinges. LED lighting

The FW522 is a three-quarter height integrated fridge. It is a three quarter height (1.22metres) in-column and comes with fixed hinges, although it is possible to also use a sliding mechanism if you prefer. The door opening can be changed to open either way.

This integrated fridge is a good match with the FW582 freezer, and it comes with 4 glass shelves plus 1 salad crisper drawer and 3 in door balconies for flexible and plentiful food storage solutions. As you would expect from CDA, the build quality is very good and there is a 5 year guarantee for spare parts and 2 years labour.

Dimensions are 1220mm in height and 540mm in width. The size of the cavity in your integrated kitchen units can be between 560 and 570 in width and between 1220 and 1245 in height. You will need at least 550mm in depth. IF you are DIY-inig your integrated kitchen, remember to make some allowance for air to flow around any refrigeration appliances.
Integrated Fridge Specifications
LED interior lighting
1 egg tray
1 salad crisper compartment
In-door balconies: 3
Reversible doors
Height adjustable feet
Control system: Mechanical
Left/ Right hinged door: Right
4 glass shelves
Fixed/ Sliding decor door bracket:
Fridge features
Adjustable glass shelves: 4
Egg tray: 1
In-door balconies: 3
Salad crispers: 1
Power supply: 0.8A
Fixed hinges
Fridge useable capacity: 197L net
Noise level: 41dBA
Climate class: N-ST
UK plug fitted
Fridge gross capacity: 198L
Power cable type: H05VV-F
Power cable length: 180cm
Power supply: 0A
Rated power: 100W
Refrigerant quantity: 26g
Number of cores: 3
Refrigerant type: R600a
UK plug
Energy
Energy consumption in 24 hours: 0.351kW.h
Energy consumption per annum: 128kW.h
Energy rating: A+
Misc Information
WEEE Category: 12
Delivery Details
This product's shipping category is standard. Please refer to the table below for an approximate delivery cost.
Note that we are engineers as well as retailers, so if you also need fitting or disposal services we are far cheaper than AO or Curry's (and much more reliable)!
Collect
(incl. own courier)
Light
Standard
Heavy
Local
Free
£6.99
£11.99
£29.99
East Midlands
Free
£9.99
£14.99
£34.99
British Mainland
Free
Enquire
Enquire
Collect Only
Other Destinations
Free
Collect Only
Collect Only
Collect Only
Per Extra Item
Free
Free
Free
Free
Important Notice! Shipping charges are for time and mileage, so if you also want us to fit your new appliance and dispose of an old one, please telephone to order the extra services before the delivery! Otherwise the engineer won't have time and there will be extra cost and delay in calling back. Fitting tariffs are here - Fitting & Other Services.