Hotpoint HS1801AA Built-in Fridge
£414.99
Integrated Fridge
318 litre Tall In-column with 5 glass shelves
Twin salad drawers
5 door balconies
Width 54cm
A+ Energy rated
Door reversible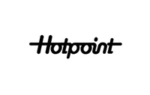 In stock
Integrated Fridge
318 litre Tall In-column with 5 glass shelves
Twin salad drawers
5 door balconies
Width 54cm
A+ Energy rated
Door reversible
Integrated Fridge – Hotpoint HS1801AA Tall In-Column
Integrated Fridge. 318 litre Tall In-column with 5 glass shelves. Twin salad drawers. 5 door balconies. Width 54cm. A+ Energy rated. Door reversible
An integrated fridge from Hotpoint. Being taller than an under-counter, this integrated fridge is often referred to as an "in-column". Not only will it be amazingly stylish fitted into your kitchen but it provides refrigerated storage space at the perfect height to browse comfortably when you're feeling peckish, or looking for that next bottle of pop 😉
It's 318 litres provides ample refrigerated grocery space for a good sized family. The space accommodates twin salad drawers (so you can easily keep those bananas separate from your vegetables for example) and the door has no less than five balconies.
The width of this integrated fridge is 54cm — that's about ideal for most integrated fridge recesses. And the door is reversible so that you can adjust it to be perfect for your kitchen design layout. If you need any help with this be sure to mention it to us at Homesource 4U before we deliver it to your door.
Offering practical storage solutions for your food, Hotpoint's Day 1 HS1801AA Fridge is not only stylish, but built with excellent cooling storage in mind. Boasting 318L of capacity across five storage shelves there's ample room for all your fresh ingredients and produce. At 70cm depth, this fridge sits perfectly flush alongside your worktop for a seamless look. Including a Food Care zone, the coolest place in your fridge, ideal for preserving your meat and fish. Interior ventilation provides better conditions to preserve your food by ensuring a constant temperature and humidity. With an A+ energy rating, the Hotpoint Day 1 HS1801AA Fridge also comes with adjustable thermostat to ensure you enjoy maximum efficiency with exceptional preservation of your favourite foods. Whether your fridge is full of fish, meat, fruit or veggies, Hotpoint's fridge-freezers with Day 1 technologies create the right environment for your food, keeping it fresher for longer.
Appliance Specifications
Food Care Zone
Interior Ventilation
Perfect Alignment
A+ Energy rated
Energy Consumption per Year 147kWh
Adjustable thermostat
5 Glass shelves
Twin full width salad drawers
Reversible door
Colour White
Climate class Operates in 10-43C Room Temp
Maximum Noise Level 35.0dB
Form factor Built-in
Fridge Capacity (Usable Space) 318L
Height of appliance 178cm
Width of appliance 54cm
Depth of appliance 55cm
Delivery Details
This product's shipping category is standard. Please refer to the table below for an approximate delivery cost.
Note that we are engineers as well as retailers, so if you also need fitting or disposal services we are far cheaper than AO or Curry's (and much more reliable)!
Collect
(incl. own courier)
Light
Standard
Heavy
Local
Free
£6.99
£11.99
£29.99
East Midlands
Free
£9.99
£14.99
£34.99
British Mainland
Free
Enquire
Enquire
Collect Only
Other Destinations
Free
Collect Only
Collect Only
Collect Only
Per Extra Item
Free
Free
Free
Free
Important Notice! Shipping charges are for time and mileage, so if you also want us to fit your new appliance and dispose of an old one, please telephone to order the extra services before the delivery! Otherwise the engineer won't have time and there will be extra cost and delay in calling back. Fitting tariffs are here - Fitting & Other Services.