Indesit INS901AA In-Column Fridge
£299.99
Integrated Fridge for an in-column location
137 litres capacity
Dimensions: 873(H)x540(W)x545(D) mm
Auto defrost
A+ Energy rating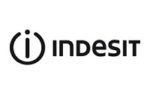 In stock
Integrated Fridge for an in-column location
137 litres capacity
Dimensions: 873(H)x540(W)x545(D) mm
Auto defrost
A+ Energy rating
Integrated Fridge Indesit INS901AA
Integrated Fridge for an in-column location. 137 litres capacity. Dimensions: 873(H)x540(W)x545(D) mm. Auto defrost. A+ Energy rating.
Keep your favourite ingredients cool with this Indesit INS901AA integrated Fridge. Featuring 137 litres of storage space distributed across two shelves and the dedicated Salad Crisper which protects more delicate items like salads and fruit, there's ample space for storing the shop and organising it for the week ahead. There is plenty of storage space in the balcony shelves of the fridge door too.
This fridge is ideal for an in-column location. Adjust its height from the floor for your maximum comfort and conveneience. The fridge incorporates Hygiene Protection, a special anti-bacterial coating on the inner walls is designed to kill bacteria and mould, reducing their effect on the freshness of your food.
Easily operated from a modern LED interface, electronic controls put the power at your fingertips. This built-in refrigerator also has reversible doors so that you can adapt it perfectly to fit in with your kitchen design.
The integrated Indesit INS901AA has an impressive 137 Litres (Net) capacity, giving you enough space to store several bags worth of shopping and thanks to the A+ energy rating you can save money on your energy bills too. As well as being functional, hidden behind your kitchen cupboard door an integrated fridge maintains your kitchen's perfectly coordinated styling.
Energy Rating
All fridges are graded A+++ to G for energy efficiency, with the higher the rating the more efficient the appliance. The Indesit INS901AA fridge has been awarded a formidable A+ energy efficiency rating which will help to keep your energy bills down as well as helping you do your bit to protect the planet.
Climate Class
This Indesit fridge has a climate class of 16°C to 38°C meaning it will function perfectly within those temperatures. If the room where the fridge is to be situated has a temperature outside of 16°C to 38°C you will find that the INS901AA may under perform.
Warranty
This tall integrated fridge comes with a 1 Years Parts and Labour warranty from Indesit so you can be confident of its quality and reliability as well as being reassured that your food will stay fresh time after time.
This integrated refrigerator matches the Indesit INF901EAA Integrated Freezer.
Integrated Fridge Full Specifications
Energy efficiency class: A+
Energy consumption annual (kWh/annum): 122
Star Rating: Automatic
Dimensions:
Height (cm): 87.3
Width (cm): 54.0
Depth (cm): 54.5
Installation type: Built-in
Refrigerator Net capacity : 137 litres
Type of control: Electronic
Defrost process fridge section: Automatic
Number of Adjustable Shelves in fridge compartment: 2
Number of shelves in fridge compartment: 3
Thermometer fridge section: None
Warning signal / Malfunction alerts : Visual
Colour: Stainless Steel
Delivery Details
This product's shipping category is standard. Please refer to the table below for an approximate delivery cost.
Note that we are engineers as well as retailers, so if you also need fitting or disposal services we are far cheaper than AO or Curry's (and much more reliable)!
Collect
(incl. own courier)
Light
Standard
Heavy
Local
Free
£6.99
£11.99
£29.99
East Midlands
Free
£9.99
£14.99
£34.99
British Mainland
Free
Enquire
Enquire
Collect Only
Other Destinations
Free
Collect Only
Collect Only
Collect Only
Per Extra Item
Free
Free
Free
Free
Important Notice! Shipping charges are for time and mileage, so if you also want us to fit your new appliance and dispose of an old one, please telephone to order the extra services before the delivery! Otherwise the engineer won't have time and there will be extra cost and delay in calling back. Fitting tariffs are here - Fitting & Other Services.