Montpellier MICL122 Built-in Fridge
£304.99
Montpellier In-Column Larder Fridge
A+ Energy Rating
Full 5 Year Guarantee
Glass Shelves
2 Salad Crisper Drawers
Light
Reversible Door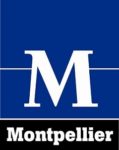 In stock
Montpellier In-Column Larder Fridge
A+ Energy Rating
Full 5 Year Guarantee
Glass Shelves
2 Salad Crisper Drawers
Light
Reversible Door
Montpellier MICL122 Built-in Fridge

Montpellier In-Column Larder Fridge. A+ Energy Rating. Full 5 Year Guarantee. Glass Shelves. 2 Salad Crisper Drawers. Light. Reversible Door.

The Montpellier MICL122 built-in fridge is a good sized larder fridge that you integrate into your kitchen design behind a door that matches your other kitchen units. Montpellier is a confident up-and-coming brand, and to reflect their confidence in the quality of their appliances they are beginning to extend their already generous full 2 year guarantees to full five year guarantees — that is, for both parts and labour.

This fridge also guarantees you lower electricity bills by achieving an A+ energy efficiency rating. That traslates to just 126kWh per annum. And it is quiet running at a maximum of 39 dB.

A good size, the dimensions are 122.5 cm high and 54 cm wide.There are 4 balconies in the door and a wine bottle rack at the top of the fridge. Below that are four glass shelves plus storage space on top of the salad crisper containers that occupy the bottom.
The MDI500 Fully Integrated 45cm Slimline dishwasher hides discretely behind a cupboard door, so there are no worries about choosing appliances to match your kitchen colour scheme. Simple and straightforward to operate, the dishwasher has no complicated settings to worry about although it does provide you with a choice of wash temperatures and 6 preset programs for different kinds of washing up loads. The programs include a Quick Wash – ideal for rinsiing a few glasses or for plates with just smears and breadcrumbs.Simply load the machine sensibly, select the required program and away you go. Although it is slimline it features a top cutlery tray that has individual grooves for every item, meaning cleaner, brighter and shinier cutlery.
Built-in Fridge Specifications
Main Features :
Glass Shelves
Salad Crisper
Reversible Door
Door Storage
Interior Light
A+ Energy
Automatic Defrost
Technical Specification :
Capacity; 204Ltr
Energy; A+
Noise Level; 39 dB
Climate Class; N ( 16°C – 32°C)
Energy Consumption; 126kWh (Annual)
Cooling Type; Static
Dimensions ; H1225 W540 D545mm
Guarantee ; 5 year parts and labour guarantee
Delivery Details
This product's shipping category is standard. Please refer to the table below for an approximate delivery cost.
Note that we are engineers as well as retailers, so if you also need fitting or disposal services we are far cheaper than AO or Curry's (and much more reliable)!
Collect
(incl. own courier)
Light
Standard
Heavy
Local
Free
£6.99
£11.99
£29.99
East Midlands
Free
£9.99
£14.99
£34.99
British Mainland
Free
Enquire
Enquire
Collect Only
Other Destinations
Free
Collect Only
Collect Only
Collect Only
Per Extra Item
Free
Free
Free
Free
Important Notice! Shipping charges are for time and mileage, so if you also want us to fit your new appliance and dispose of an old one, please telephone to order the extra services before the delivery! Otherwise the engineer won't have time and there will be extra cost and delay in calling back. Fitting tariffs are here - Fitting & Other Services.