CDA FWV451SS Compact 60cm Wide Integrated Wine Cooler
The FWV451 is a compact built-in Wine Chiller with a 24 bottle capacity, wooden slide out shelves, electronic temperature control, UV protected smoked toughened glass door, triple glazed, LED interior lighting and an over temperature alarm for maintaining perfect storage conditions. This is a perfect classy addition to any functional kitchen design and comes with CDAs standard confident Guarantee terms of 5 years parts and 2 years labour.
Energy rating: B
Features
Red digital display
Single temperature storage zone
Wooden slide-out shelves: 3
Electronic temperature control
UV-protective smoked toughened glass door
Triple glazed door
LED interior lighting
Temperature memory function
Over temperature alarm
Door open alarm
Display light function
Humidifier to maintain 50-80% RH
Reversible door
Display colour/type: Red, touch control
Exterior colour of cabinet: Black
Interior colour of cabinet: Black
Interior light (type and quantity): 2 x 3W white LED interior lighting
Technical Specifications
Climate class: N
Humidity control: 50-80% RH
Noise level: 44dBA
Power cable colour: Black
Power cable length: 1.8m
Power supply required: 13A
Rated electrical power: 85W
Refrigerant charge: 16g
Refrigerant type: R600a
Reversible door
Temperature range: 5 to 22°C
Total bottle storage: 24(75cl Bordeaux bottles)
Total capacity: 68/65L gross/net
UK plug
Compressor driven
UK plug
Energy
Energy rating: B
Energy consumption per annum: 190kW.h
Miscellaneous
Dimensions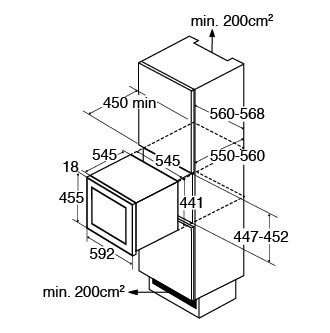 Delivery Details
This product's shipping category is light. Please refer to the table for an approximate delivery cost.
Collect
(incl. own courier)
Light
Standard
Heavy
Local
Free
£6.99
£11.99
£29.99
East Midlands
Free
£9.99
£19.99
£34.99
British Mainland
Free
Enquire
Enquire
Collect Only
Other Destinations
Free
Collect Only
Collect Only
Collect Only
Per Extra Item
Free
£3.99
£4.99
£14.99