Hotpoint Fan-Oven/Grill/Microwave MWH2734B
£199.99
This 25 litre combination Chef Plus Microwave from Hotpoint is far more than a microwave
It can also be used as a conventional oven or Grill
310x520x458mm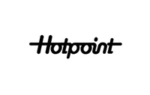 In stock
This 25 litre combination Chef Plus Microwave from Hotpoint is far more than a microwave
It can also be used as a conventional oven or Grill
310x520x458mm
Hotpoint MWH2734B Combination Microwave/Grill/Oven
This 25 litre combination Chef Plus Microwave from Hotpoint is far more than the usual bog standard microwave. It can also be used as a conventional fan oven or as a grill. You can use this appliance to provide a bedsit with a range of cooking options or else as a life-saving extension of your usual kitchen cooking capacity when friends or family come to dinner.
It has modern touch controls and a timer, and the dimensions are310x520x458mm.
Delivery Details
This product's shipping category is light. Please refer to the table below for an approximate delivery cost.
Note that we are engineers as well as retailers, so if you also need fitting or disposal services we are far cheaper than AO or Curry's (and much more reliable)!
Collect
(incl. own courier)
Light
Standard
Heavy
Local
Free
£6.99
£11.99
£29.99
East Midlands
Free
£9.99
£14.99
£34.99
British Mainland
Free
Enquire
Enquire
Collect Only
Other Destinations
Free
Collect Only
Collect Only
Collect Only
Per Extra Item
Free
Free
Free
Free
Important Notice! Shipping charges are for time and mileage, so if you also want us to fit your new appliance and dispose of an old one, please telephone to order the extra services before the delivery! Otherwise the engineer won't have time and there will be extra cost and delay in calling back. Fitting tariffs are here - Fitting & Other Services.