Hotpoint MD344IXH Microwave and Grill
£344.99
31 litre capacity
Heats from 2 directions
Automatic programmes
Special setting for crispy bases and moist toppings
Eye level design
1000 watts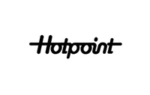 In stock
31 litre capacity
Heats from 2 directions
Automatic programmes
Special setting for crispy bases and moist toppings
Eye level design
1000 watts
Hotpoint MD344IXH Microwave and Grill

31 litre capacity. Heats from 2 directions. Automatic programmes. Special setting for crispy bases and moist toppings. Eye level design. 1000 watts

This Hotpoint Microwave and Grill has a very decent 31 litres capacity which makes it a great facility for a medium-sized family home. It has a number of advanced luxury features to increase your cookiing options and improve the results. It can heat from two directions to ensure perfect, even cooking. It has numerous pre-set programs to take the guesswork out of cooking, and even has a special setting to encourage a crispy base beneath a relatively moist topping – something notably lacking in many other microwaves! Hotpoint call it the Dynamic Crisp function. Perfect for pizzas but also many other dishes.

This stainless steel built in microwave and grill has been designed to be most convenient when fitted at eye level.
Microwave and Grill Specifications
Dimensions (H)38.5 x (W)59.5 x (D)46.8
Assisted Cleaning No
Auto Cook Function Yes
Capacity 31 Litres
Cavity Microwave With Grill
Control Panel Lock Yes
Control Type Push Button And Knob
Convection Oven No
Defrost Function Yes
Door Hinge Position Bottom
Grill Power 800 Watt
Interior Material Stainless Steel
Manufacturer Warranty 1 Year
Microwave Power 1000 Watt
Number of Power Levels 7
Number of Programmes 2
Timer Yes
Turntable Diameter 32.5 cm
Weight 39 Kg
Automatic Cooking Programmes Yes
Crisp Function Yes
Dynamic Crisp Yes
Easy Clean Enamel Interior No
Multiwave Technology Yes
Depth for Installation 46.8 cm
Fits In Eye Level Cabinet Yes
Height For Installation 38.5 cm
Power Requirements Comes With Plug Attached – No Electrician Required
Width For Installation 59.5 cm
Colour Stainless Steel
Dimensions With Packaging (H)55.2 x (W)62 x (D)66 cm
Weight With Packaging 43 Kg
Delivery Details
This product's shipping category is standard. Please refer to the table below for an approximate delivery cost.
Note that we are engineers as well as retailers, so if you also need fitting or disposal services we are far cheaper than AO or Curry's (and much more reliable)!
Collect
(incl. own courier)
Light
Standard
Heavy
Local
Free
£6.99
£11.99
£29.99
East Midlands
Free
£9.99
£14.99
£34.99
British Mainland
Free
Enquire
Enquire
Collect Only
Other Destinations
Free
Collect Only
Collect Only
Collect Only
Per Extra Item
Free
Free
Free
Free
Important Notice! Shipping charges are for time and mileage, so if you also want us to fit your new appliance and dispose of an old one, please telephone to order the extra services before the delivery! Otherwise the engineer won't have time and there will be extra cost and delay in calling back. Fitting tariffs are here - Fitting & Other Services.