Indesit IFW6230IX(UK) Single Static Oven
£184.99
Large Inbuilt static Oven
capacity 71 litres
A for energy efficiency
Includes an integrated Grill
Removable door for cleaning
Stainless steel finish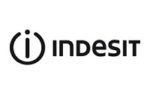 In stock
Large Inbuilt static Oven
capacity 71 litres
A for energy efficiency
Includes an integrated Grill
Removable door for cleaning
Stainless steel finish
Indesit IFW6230IX(UK) Single Oven
Key Features:
A Class rated for energy efficiency.
Click & Clean – Easily remove the oven door in just two steps ready for
quick, hassle-free cleaning.
Static – Evenly distributing heating inside your oven, the Static setting helps
create perfectly cooked, mouth-watering meals.
Final Cooking – Give your dishes the finishing touch they deserve with this
dedicated program setting the ideal temperature for delicious results.
Grill – Brown off your pasta bakes and meat to perfection with the Grill Function
– saving you time and energy,
Tilting Grill – The clever Tilting Grill pulls out and downwards to provide
better access to the top of the oven cavity, making it easier to clean.
XXL Capacity – With up to 71L of oven space there's plenty of room for large
family meals or cooking multiple dishes at once. Plus, with a bigger drip tray,
the extra cooking capacity doesn't have to mean extra cleaning.
Best Lighting – Better lighting means a clearer, brighter view of your cooking
so you can always see what's going on.
Full Surface Grill – With 95% surface coverage inside the oven, the Full Surface
Grill ensures consistent, uniformed browning with no burnt or uncooked areas.
Delivery Details
This product's shipping category is standard. Please refer to the table below for an approximate delivery cost.
Note that we are engineers as well as retailers, so if you also need fitting or disposal services we are far cheaper than AO or Curry's (and much more reliable)!
Collect
(incl. own courier)
Light
Standard
Heavy
Local
Free
£6.99
£11.99
£29.99
East Midlands
Free
£9.99
£14.99
£34.99
British Mainland
Free
Enquire
Enquire
Collect Only
Other Destinations
Free
Collect Only
Collect Only
Collect Only
Per Extra Item
Free
Free
Free
Free
Important Notice! Shipping charges are for time and mileage, so if you also want us to fit your new appliance and dispose of an old one, please telephone to order the extra services before the delivery! Otherwise the engineer won't have time and there will be extra cost and delay in calling back. Fitting tariffs are here - Fitting & Other Services.