Indesit IFW6340IX(UK) Fan Oven
£199.99
Build-in Fan Oven in stainless steel
66 litres
Rated A for Energy Efficiency
Advanced cooking functions
Height (mm) 595
Width (mm) 595
Depth (mm) 551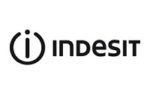 In stock
Build-in Fan Oven in stainless steel
66 litres
Rated A for Energy Efficiency
Advanced cooking functions
Height (mm) 595
Width (mm) 595
Depth (mm) 551
Indesit IFW6340IX Fan Oven
Key Features:
Turn & Cook – Turn&Cook makes mealtimes both delicious and effortless.
Enjoy over 80 every day recipes in just one hour and one turn
Click & Clean – Easily remove the oven door in just two steps ready for
quick, hassle-free cleaning.
Static – Evenly distributing heating inside your oven, the Static setting helps
create perfectly cooked, mouth-watering meals.
Grill – Brown off your pasta bakes and meat to perfection with the Grill Function
– saving you time and energy.
GratinVentilate – Combining the convenience of grill cooking with efficient
ventilation, GratinVentilate cooks your food fast and evenly.
Freasy Cook – The ultimate time-saving program. Safely cook your food from frozen
without having to defrost it first.
Tilting Grill – The clever Tilting Grill pulls out and downwards to provide
better access to the top of the oven cavity, making it easier to clean.
Best Lighting – Better lighting means a clearer, brighter view of your cooking
so you can always see what's going on.
Full Surface Grill – With 95% surface coverage inside the oven, the Full Surface
Grill ensures consistent, uniformed browning with no burnt or uncooked areas.
Specifications
PRODUCT
Type Single Built In Electric Oven
Brand Indesit
Model IFW6340IXUK
GENERAL
Colour Stainless Steel
Timer Digital
Number of Functions 4
Energy Efficiency Class A
Nominal Power (kW) 2.2
Power Supply (Amp) 13
OVEN CAVITY
Useable Capacity (lts) 66
FUNCTIONS
Multilvel
Grill
Defrosting
Keep Warm
Freasy Cook
ECO Forced Air
Turn and Cook
ACCESSORIES
Grid 1
Tray 1
DIMENSIONS
Height (mm) 595
Width (mm) 595
Depth (mm) 551
ELECTRICAL CONNECTION INFORMATION
Total Connected Load (kW) 2.2
Fuse Rating (A) 13
This product can be either plugged in or hard wired (plug and cable not supplied)
Delivery Details
This product's shipping category is standard. Please refer to the table below for an approximate delivery cost.
Note that we are engineers as well as retailers, so if you also need fitting or disposal services we are far cheaper than AO or Curry's (and much more reliable)!
Collect
(incl. own courier)
Light
Standard
Heavy
Local
Free
£6.99
£11.99
£29.99
East Midlands
Free
£9.99
£14.99
£34.99
British Mainland
Free
Enquire
Enquire
Collect Only
Other Destinations
Free
Collect Only
Collect Only
Collect Only
Per Extra Item
Free
Free
Free
Free
Important Notice! Shipping charges are for time and mileage, so if you also want us to fit your new appliance and dispose of an old one, please telephone to order the extra services before the delivery! Otherwise the engineer won't have time and there will be extra cost and delay in calling back. Fitting tariffs are here - Fitting & Other Services.