Multifunction Oven – Hotpoint SA2540HWH Fan Oven
£219.99
Multifunction oven with an integrated grill
Fit into your units undercounter or at eye-level
Good size fan oven 66 litres capacity
A energy rated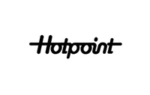 In stock
Multifunction oven with an integrated grill
Fit into your units undercounter or at eye-level
Good size fan oven 66 litres capacity
A energy rated
Multifunction Oven Hotpoint SA2540HWH
Multifunction oven with an integrated grill. Fit into your units undercounter or at eye-level. Good size fan oven 66 litres capacity. A energy rated
This Multifunction oven will give you more ways to cook. It has a decent 66 litre capacity so enough to cater to a large household. The oven circulates the hot air to ensure an even temperature, fast cooking and a perfect finish. The linings are made of enamel to ensure that cleaning is an easy job.
This multifunction oven is designed to be flexible and can be fitted into your units at a conveneient eye-level, or tucked underneath your worktop.
Get creative in the kitchen with this white built-in electric oven from the Hotpoint and Jamie Oliver partnership. As it's multifunctional it has lots of different cooking options, letting you master all your favourite recipes. With a generous 66 litre capacity, there's plenty of room to cook big meals too, so it's great for large households. You'll always enjoy incredible results as clever Multi-Flow Technology makes sure that hot air reaches every corner of the oven, to cook everything perfectly on each shelf. After you've finished cooking, the special enamel coating inside makes cleaning easy, as grease wipes away effortlessly. This is also a standard-sized oven and is designed to fit in an eye level unit or under a worktop.
Multifunction oven Specifications
Dimensions (H)59.5 x (W)59.5 x (D)55.1
Control Panel Lock No
Control Type Electronic
Display Type LED
Door Type Double Glazed Window
Fuel Type Electric
Manufacturer Warranty: 1 year
Programmable Timer Yes
Steam Cleaning Function Yes
Timer Electronic Programmable Timer
Weight 26.1 Kg
Multi Flow Yes
Multiflow Technology Yes
Energy Consumption Fan (Main Cavity) 0.88 Kwh
Energy Rating A
Electrical Connection 2.35 KW
Fits In Cabinet Under Worktop Yes
Fits In Eye Level Cabinet Yes
Fuse Rating 13 amps
Power Requirements Comes With Plug Attached – No Electrician Required
Bottom Element Only (Main Cavity) No
Catalytic Liners Position (Main Cavity) Not Applicable
Cleaning Method (Main Cavity) Enamel Interior
Defrost Feature (Main Cavity) No
Door Hinge Position (Main Cavity) Bottom
Energy Rating (Main Cavity) A
Fan Assisted (Main Cavity) Yes
Grill Pan/Drip Tray Included Yes – Handle Not Included
Grill Type (Main Cavity) Electric Grill
Interior Light (Main Cavity) Yes
Main Cavity Capacity 66 Litres
Main Cavity Position Centre
Main Cavity Size Large (65 litres and above)
Main Cavity Type Multifunctional
Number of Cavities 1
Number Of Functions (Main Cavity) 9
Number Of Ovens 1
Number Of Shelves (Main Cavity) 1
Open/Closed Door Grilling (Main Cavity) Closed
Removable Inner Door Glass Yes
Timer Type Electronic Programmable Timer
Top and Bottom Element (Main Cavity) No
Top Element Only (Main Cavity) No
Colour White
Dimensions (H)59.5 x (W)59.5 x (D)55.1
Dimensions With Packaging (H)67 x (W)64 x (D)65 cm
Weight With Packaging 27.4 Kg
Delivery Details
This product's shipping category is standard. Please refer to the table below for an approximate delivery cost.
Note that we are engineers as well as retailers, so if you also need fitting or disposal services we are far cheaper than AO or Curry's (and much more reliable)!
Collect
(incl. own courier)
Light
Standard
Heavy
Local
Free
£6.99
£11.99
£29.99
East Midlands
Free
£9.99
£14.99
£34.99
British Mainland
Free
Enquire
Enquire
Collect Only
Other Destinations
Free
Collect Only
Collect Only
Collect Only
Per Extra Item
Free
Free
Free
Free
Important Notice! Shipping charges are for time and mileage, so if you also want us to fit your new appliance and dispose of an old one, please telephone to order the extra services before the delivery! Otherwise the engineer won't have time and there will be extra cost and delay in calling back. Fitting tariffs are here - Fitting & Other Services.