Montpellier MR91GOX Range Cooker
£589.99
Stainless steel finished large single gas oven kitchen range with 5 gas burner hob (including large wok burner)
850(H)x900(W)x600(D) mm
Timer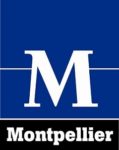 In stock
Stainless steel finished large single gas oven kitchen range with 5 gas burner hob (including large wok burner)
850(H)x900(W)x600(D) mm
Timer
Montpellier MR91GOX Gas Range Cooker
Stainless steel finished large single gas oven kitchen range with 5 gas burner hob (including large wok burner). 850(H)x900(W)x600(D) mm. Timer.
Appliance Specifications
Colour STAINLESS STEEL
Height Mm 850
Width Mm 900
Depth Mm 600
Timer YES
Type GAS
Hob Type GAS
No Of Ovens 1
Flame Failure YES
Wok Burner YES
Hob Zones 5
Lidded NO
Delivery Details
This product's shipping category is standard. Please refer to the table below for an approximate delivery cost.
Note that we are engineers as well as retailers, so if you also need fitting or disposal services we are far cheaper than AO or Curry's (and much more reliable)!
Collect
(incl. own courier)
Light
Standard
Heavy
Local
Free
£6.99
£11.99
£29.99
East Midlands
Free
£9.99
£14.99
£34.99
British Mainland
Free
Enquire
Enquire
Collect Only
Other Destinations
Free
Collect Only
Collect Only
Collect Only
Per Extra Item
Free
Free
Free
Free
Important Notice! Shipping charges are for time and mileage, so if you also want us to fit your new appliance and dispose of an old one, please telephone to order the extra services before the delivery! Otherwise the engineer won't have time and there will be extra cost and delay in calling back. Fitting tariffs are here - Fitting & Other Services.