MontpellierRange Cooker in Blue MR95DFPB
£689.99
Stunning light blue
Dual Fuel – electric oven/gas hob
121 litre oven
5 Burners including Wok Burner
A energy rating
Full 2 year warranty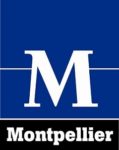 In stock
Stunning light blue
Dual Fuel – electric oven/gas hob
121 litre oven
5 Burners including Wok Burner
A energy rating
Full 2 year warranty
MontpellierRange Cooker in Blue MR95DFPB
Stunning light blue. Dual Fuel – electric oven/gas hob. 121 litre oven. 5 Burners including Wok Burner. A energy rating. Full 2 year warranty.
This Montpelier MR95DFPB is a stunning 90cm dual fuel range cooker in a light blue – a very hard to find colour at such an affordable price. This range uses gas for the hob and electricity for the oven – the bnest of both worlds. There are five gas burners including an extra large wok burner in the centre.
This range cooker is the perfect balance of function and style, while giving a splash of colour to your kitchen. It is sure to be a great focal point. The same model of range cooker is also available in cream if you prefer (model MR95DFCR).
The range's large 121 litre capacity oven is great when you need to cater for a big family gathering or household. It will alsop be of interest to many commercial kitchens. The oven has telescopic rails which make it safer and easier to get the food in and out of the oven. Cast-iron pan supports and burner caps ensure durability and provide better stability for your pans.
At the bottom, there's a handy storage drawer for baking trays and tins. Just push gently at both ends of the drawer and then pull gently down to reveal the space.
There are also matching cooker hoods available for these range cookers (eg CHT991PB). If you don't see them listed on line give us a call as they are readily available.
Range Cooker in Blue Specifications
Dual Fuel Range Cooker
A Energy Rating
Single Cavity
121 Litres Capacity
8 Preset Cooking Functions
5 Gas Burners Including a central Wok burner
Fixed Splashback
Height : 890mm
Width : 900mm
Depth : 644mm
Full 2 year parts and labout guarantee.
Delivery Details
This product's shipping category is heavy. Please refer to the table below for an approximate delivery cost.
Note that we are engineers as well as retailers, so if you also need fitting or disposal services we are far cheaper than AO or Curry's (and much more reliable)!
Collect
(incl. own courier)
Light
Standard
Heavy
Local
Free
£6.99
£11.99
£29.99
East Midlands
Free
£9.99
£14.99
£34.99
British Mainland
Free
Enquire
Enquire
Collect Only
Other Destinations
Free
Collect Only
Collect Only
Collect Only
Per Extra Item
Free
Free
Free
Free
Important Notice! Shipping charges are for time and mileage, so if you also want us to fit your new appliance and dispose of an old one, please telephone to order the extra services before the delivery! Otherwise the engineer won't have time and there will be extra cost and delay in calling back. Fitting tariffs are here - Fitting & Other Services.