8kg Tumble Dryer – Indesit IDC8T3BS
£249.99
8kg Tumble Dryer / Condenser Dryer
15 clothes care programs
Good energy efficiency
Dimensions: 85cm(H)x59cm(W)x61cm(D)
Timed drying
Silver finish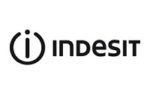 In stock
8kg Tumble Dryer / Condenser Dryer
15 clothes care programs
Good energy efficiency
Dimensions: 85cm(H)x59cm(W)x61cm(D)
Timed drying
Silver finish
8kg Tumble Dryer – Indesit IDC8T3BS
8kg Tumble Dryer / Condenser Dryer. 15 clothes care programs. Good energy efficiency. Dimensions: 85cm(H)x59cm(W)x61cm(D). Timed drying. Silver finish.
Drying clothes on radiators is untidy, makes the air your family's breathing damp, and often damages your walls and decor. This very functional tumble dryer is a neat and tidy solution that will leave your house and clothes looking their best and your family in good health. It uses condensing technology – which means the water collects in a receptacle that you empty from time to time (there is an automatic tank full warning) so unlike other kinds of dryer you don't need any plumbing or venting to incorporate one of these dryers into your home: put them anywhere.
With 15 drying cycle options to pick from, you can give all your garments the delicate treatment they deserve. A large 8 kg capacity is designed to look after all your family's clothes and special programmes include jeans, sports, wool and refresh.
Enjoy fresh, dry, tangle-free clothes with the Indesit IDC8T3B Condenser Tumble Dryer in a smart white finish. White rarely clashes with your colour scheme and is easy to keep clean. The IDC8T3B Dryer benefits from dual anti-tangle rotation which reduces the chance of your clothes tangling and getting creased. That helps to make your ironing less of a burden too.
The IDC8T3B has an easy-to-use button and dial mechanism, which makes choosing the right settings an easy task. A large water bottle allows you to get through more washing before it needs emptying, whilst a fluff filter helps catch any lose dust and wool.
This dryer features a variety of programs to choose from, including Refresh option, which is ideal for new clothing or any items that you've worn once. An impressive range of heat settings help to keep your clothes protected by giving you the choice of a high or low temperature, depending on the garment.
8kg Tumble Dryer Features
Timed drying – 160 minute timer
High/low heat setting
Maximum drying capacity 8kg
Reservoir full indicator
2 heat settings
2 dryness levels
Reverse tumble option
Dial, electronic control
Fluff filter
Final cool cycle
Spinning performance rating A
Energy efficiency rating B
Energy consumption: 5.12kWh per cycle based on dry cotton cycle.
Noise level 68dB.
Dryer Type: Condenser
Dry Load: 8Kg
Energy Rating: B
Cool Air Cycle
Empty Water Indicator
20′ – 160′ Timed Drying
Refresh Cycle
Cool Air Cycle
Fold Flat Racks and Cutlery Basket: N
Full Size / Slimline: Full Size
Height: 85 CM
Adjustable Basket Height: N
Number of Programmes: 16
Programmable Functions: N
Width: 56 to 60cm
Width: 59.5 CM
Depth: 61 CM
Delivery Details
This product's shipping category is standard. Please refer to the table below for an approximate delivery cost.
Note that we are engineers as well as retailers, so if you also need fitting or disposal services we are far cheaper than AO or Curry's (and much more reliable)!
Collect
(incl. own courier)
Light
Standard
Heavy
Local
Free
£6.99
£11.99
£29.99
East Midlands
Free
£9.99
£14.99
£34.99
British Mainland
Free
Enquire
Enquire
Collect Only
Other Destinations
Free
Collect Only
Collect Only
Collect Only
Per Extra Item
Free
Free
Free
Free
Important Notice! Shipping charges are for time and mileage, so if you also want us to fit your new appliance and dispose of an old one, please telephone to order the extra services before the delivery! Otherwise the engineer won't have time and there will be extra cost and delay in calling back. Fitting tariffs are here - Fitting & Other Services.