Condenser Dryer – Hoover DXC10DCEB
£319.99
Dynamic Next Aquavision Condenser Dryer with one touch
10kg load
sensor drying
black with chrome water door
B energy rated
digital LED display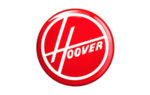 In stock
Dynamic Next Aquavision Condenser Dryer with one touch
10kg load
sensor drying
black with chrome water door
B energy rated
digital LED display
Condenser Dryer – Hoover DXC10DCEB in black
Dynamic Next Aquavision Condenser Dryer with one touch, 10kg load, sensor drying, black with chrome water door, B energy rated, digital LED display
Condenser Dryer from Hoover with an enormous 10kg laundry load drum capacity and smart (NFC) connectivity. A high performing, reliable, good looking and bargain priced tumble dryer.
This condenser dryer also benefits from sensor drying, anti-tangle reverse action motion, a 24 hour delay start function, and an easy to empty in-door condensed water collector.
This 10kg tumble dryer features clever Sensor Dry technology allowing you to set the level of dryness you require – the dryer then switches off automatically when that level has been reached. This Dryer also has a 'B' Energy Efficiency Rating which is very good for a dryer (most struggle to reach D) reducing the amount of electricity consumed so saving you money year after year in reduced fuel bills.
The Hoover DXC10DCEB is also equipped with Aquavision – a unique patented water reservoir built right into the tumble dryers door. Aquavision makes it easy to see when the water needs emptying. It also provides a convenient handle that makes it easy to remove and carry.
Additional features include a 24 hour timer delay start, variable heat settings, and One Touch. One touch is Hoover's smart connectivity technology:using an android smartphone you can control, monitor and manage your washing machine through an app that you can download from Hoover.
Hoover appliances are excellent performers, good lookers, reliable and very fairly priced. At Homesource we recommend them.
Condenser Dryer Specifications
Drying Type Condenser
Drying capacity 10 kg
Colour Black
Energy Consumption per Year 670 kWh
Energy efficiency rating B
Energy Consumption per Cycle 5.7 kWh
Maximum Noise Level 68 dB(A) re 1 pW
Warranty 1 year labour/10 years parts
Weight & dimensions :
Depth of appliance : 610 mm
Height of appliance: 850 mm
Width of appliance : 595 mm
Delivery Details
This product's shipping category is standard. Please refer to the table below for an approximate delivery cost.
Note that we are engineers as well as retailers, so if you also need fitting or disposal services we are far cheaper than AO or Curry's (and much more reliable)!
Collect
(incl. own courier)
Light
Standard
Heavy
Local
Free
£6.99
£11.99
£29.99
East Midlands
Free
£9.99
£14.99
£34.99
British Mainland
Free
Enquire
Enquire
Collect Only
Other Destinations
Free
Collect Only
Collect Only
Collect Only
Per Extra Item
Free
Free
Free
Free
Important Notice! Shipping charges are for time and mileage, so if you also want us to fit your new appliance and dispose of an old one, please telephone to order the extra services before the delivery! Otherwise the engineer won't have time and there will be extra cost and delay in calling back. Fitting tariffs are here - Fitting & Other Services.