Indesit BWD71453S Washing Machine
£274.99
Front Loading Standard 7kg Washing Machine
1400 rpm spin
Silver finish
A+++ Energy Rated
16 programs
Dimensions: H850 x W595 x D540 mm
LED Display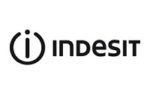 Out of stock
Front Loading Standard 7kg Washing Machine
1400 rpm spin
Silver finish
A+++ Energy Rated
16 programs
Dimensions: H850 x W595 x D540 mm
LED Display
Indesit BWD71453S Washing Machine
Front Loading Standard 7kg Washing Machine. 1400 rpm spin. Silver finish. A+++
Energy Rated. 16 programs. Dimensions: H850 x W595 x D540 mm. LED Display.
For hassle-free laundry days, this silver Innex washing machine from Indesit
is ideal. If you live in a medium-sized household, the 7kg capacity will effortlessly
power through your washing pile. It's an economical choice too, as it
has a highly efficient A+++ energy rating and an estimated annual energy cost
of just £26.76. When you're washing different fabrics together,
the handy, easy-to-use Push & Wash function is great. Just press the button
for 2 seconds to activate the mixed wash programme, which thoroughly cleans
your clothes at 30 degrees in just 50 minutes.
SPECIFICATIONS
Energy Efficiency Class: A+++
Colour: silver/grey
7kg Wash Load
1400rpm Spin Speed
16 Wash Programmes
LED Display
30 Minute Quick Wash
Variable Spin Speed
Variable Wash Temperature
Delay Timer
Energy Consumption: 174 kW/h per year
Annual energy cost – £26.76
Special Push & Wash programme is ideal for mixed loads
H850 x W595 x D540 mm
Delivery Details
This product's shipping category is standard. Please refer to the table below for an approximate delivery cost.
Note that we are engineers as well as retailers, so if you also need fitting or disposal services we are far cheaper than AO or Curry's (and much more reliable)!
Collect
(incl. own courier)
Light
Standard
Heavy
Local
Free
£6.99
£11.99
£29.99
East Midlands
Free
£9.99
£14.99
£34.99
British Mainland
Free
Enquire
Enquire
Collect Only
Other Destinations
Free
Collect Only
Collect Only
Collect Only
Per Extra Item
Free
Free
Free
Free
Important Notice! Shipping charges are for time and mileage, so if you also want us to fit your new appliance and dispose of an old one, please telephone to order the extra services before the delivery! Otherwise the engineer won't have time and there will be extra cost and delay in calling back. Fitting tariffs are here - Fitting & Other Services.