This CDA CBG200SS Gas Hob and Four Function Electric Single Fan Oven Pack will set your kitchen up ready for you to get cooking. With a contemporary look these kitchen appliances will compliment your kitchen and as they are both integrated you can create a seamless look.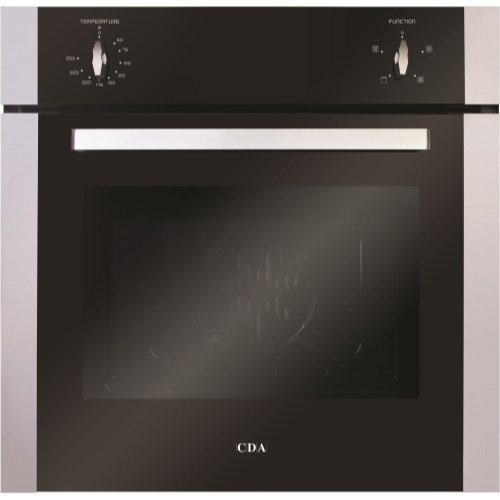 Electric oven
There are four functions to choose from so you can select a function best suited to your dish. With the assistance of the fan your oven will have regulated and even heat throughout, giving you prime cooking conditions, your meal will cook perfectly no matter where it is placed within the oven.
Once hot your oven will not lose its heat and will maintain its temperature thanks to the double glazed door which is cool on the outside, a great safety feature. Having a regulated and consistent heat within your oven helps your food to cook evenly and not scorch on certain parts. The oven also has a defrost function which is great if you're in a hurry or you've forgotten to lift something out the freezer the night before.
Gas hob
With four gas burners there's no waiting round for your rings to heat up, just instant flames. Using gas you can control the heat more accurately. This hob has flame failure so you can have peace of mind when cooking. With four burners in a variety of sizes with black hardwearing pan supports you'll have a burner for every pan, ideal for when you're cooking a big meal.