Stylish and contemporary complimenting the kitchen the DK1150SS double tower oven is a treat for the kitchen. Offering optimum cooking space and some great features.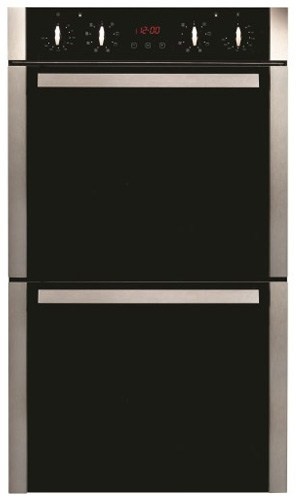 Functional & spacious
Highly functional and efficient this double built in tower oven will cook up a storm in your kitchen. With two ovens this is the ideal kitchen appliance for those who love to cook or those who need to feed the 500 or simply a large family.
Both ovens have a capacity of 53L, that's more than enough space in just the one oven to get a good roast dinner cooking. With a variety of accessories included with this oven such as the flat oven shelves, space saver shelves and two grill pans you'll have all you need to organise and arrange your oven to use it to its full potential.
Cooking made easier
There's plenty of programmes to choose from with these ovens, the top oven has 9 functions and the bottom oven has 8. Both ovens have a defrost programme which is ideal for last minute meal preparation.
Packed full of features
This tower oven has some great features which make it the perfect kitchen mate. Being electric and fan assisted both ovens temperatures will be evenly distributed so you can be assured that wherever you place your food it will be cooked to perfection.
Both ovens have cool doors which is an ideal safety feature, even when your oven is at its hottest the door exteriors will be cool to the touch, great if you have little ones running around. With interior rear and lateral halogen lights the oven interiors will be lit up bright so you can easily check on your dishes.
Efficient
Both ovens in this tower have been given an A rating for energy efficiency. With a double glazed oven doors no heat will be lost or wasted whilst cooking. Helping the environment and saving you some pennies on your energy bills.
Easy clean
The oven doors are both removable which will make cleaning a lot easier and the interior of the ovens have a wipe clean hard wearing enamel interior.