Candy CSO H9A2TE 9KG Heat Pump Tumble Dryer
£359.99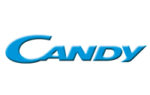 This Candy CSO H9A2TE WiFi enabled 9kg heat pump tumble dryer comes in a white finish. Heat Pump technology is the most energy efficient dryer technology and can help to save money on your energy bills, it also uses a lower drying temperature to help protect your clothes. Sensor drying  identifies the level of moisture in your clothes and automatically stops when the desired dryness level is achieved. There is also the option to use timed programmes. The LED display will show you how long your drying cycle has left until it finishes and  you can even set a time…
This Candy CSO H9A2TE WiFi enabled 9kg heat pump tumble dryer comes in a white finish. Heat Pump technology is the most energy efficient dryer technology and can help to save money on your energy bills, it also uses a lower drying temperature to help protect your clothes.
Sensor drying  identifies the level of moisture in your clothes and automatically stops when the desired dryness level is achieved. There is also the option to use timed programmes.
The LED display will show you how long your drying cycle has left until it finishes and  you can even set a time delay so you can dry at a time more convenient for you. A buzzer will sound when a programme has finished so you don't leave your clothes lying around for too long.
The water tank is located in the door, so easy to remove and view the water level, there are also warning lights to remind you to empty the water tank and fluff filter.
Special programmes include Shirts, Wool, Jeans, Anti Allergy and a quick dry option will let you dry a small load in only 30 minutes.
Delivery Details
Important Notice! Shipping charges are for time and mileage, so if you also want us to fit your new appliance and dispose of an old one, please telephone to order the extra services before the delivery! Otherwise the engineer won't have time and there will be extra cost and delay in calling back. Fitting tariffs are here - Fitting & Other Services.